Clean waste plastics can be a valuable source of revenue for businesses but are often overlooked as an earner.
Plastics have become so ever-present in our lives that it's hard to believe that they have only been around for the past 70 years.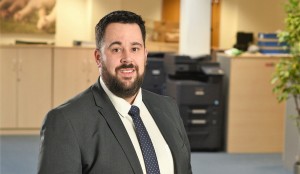 Of course, the strength and durability that make plastics so useful and versatile are a problem for recycling purposes.
It's great that it has so many uses – but because none of the commonly used plastics are biodegradable, it creates an ongoing problem as they will be in the environment for hundreds of years.
A recent study suggested that by 2050 we will have thrown away a massive 12bn tonnes of plastic – going to landfill or elsewhere. It's a problem not helped by the many different types of polymers, resins and synthetic fibres and additives which make up plastics.
Fortunately – and perhaps contrary to popular opinion – most forms of plastic can be recycled. Ideally, they will be kept in use, thereby deriving major environmental benefits – and a healthy financial rebate for your business. It's a way to reduce CO2 emissions, minimise landfill, cut down on oil consumption and energy usage.
Different types of plastic and their recycling potential
LDPE (low density polyethylene) plastic film or pallet wrap is commonly used for products, bags, food and beverage containers and the like. If it's 95% clear it can earn you £250 per tonne and a maximum load of 23 tonnes (worth almost £6,000) will cost around £350 to dispose of.
Polypropylene (PP) makes up the white plastics often used in the food industry for buckets and so on. Clean and free of residues this can be worth £200 per tonne. Dirty, it will earn £50 per tonne. Transport costs will vary depending on quantity.
HDPE (high density polyethylene) is commonly used for drums and cans. Baled it can generate rebates of £80 per tonne, or £10 per tonne if free and clear of residue. Again, transport costs for loads of up to 22 pallets will vary.
Plastic crates, made of HDPE or PP are worth £100 if clear and residue-free.
Polystyrene is recyclable, too. Baled, clean and free of residue it is worth £400 per tonne if you have a minimum of five tonnes to collect.
Corex – the corrugated plastic sheets often used for signage and boards – will earn a £200 rebate per tonne depending on the grade and amount of filler.
You may well be surprised at these figures, or maybe were unaware of the potential earning power of some elements of your business.
It may prompt an evaluation of how recycling can help your business thrive while helping look after the planet at the same time.
To find out how your business can improve its recycling performance and potentially earn rebates, you can book a free waste audit. Contact sales.bristol@grundon.com or call 01179 826 590.