By Matt Cross, Invest Bristol and Bath
The value of investment to economic growth cannot be underestimated: it lessens our reliance on public sector support, creates jobs and drives up wages. This is as true for a small business – a café expanding into new premises and taking on new staff – as it is for a major technology company moving to a new city to take advantage of a skilled workforce.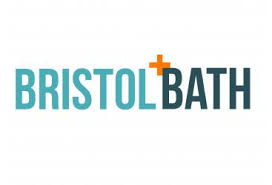 The café requires capital; an investment from outside the region, in order to grow and prosper. The technology company provides capital; making an investment into the region, so that it too can grow and prosper.
The huge rewards of inward investment make getting it a competitive practice. London remains the UK's destination of choice with its financial infrastructure and capital status. Manchester and Birmingham have recently enjoyed the benefits of investment by the Bank of America and Deutsche Bank. Almost every region makes generating inward investment a top priority, but making it a priority and actually delivering it effectively can be two very different things.
It might sound like a simple commercial exchange; emphasise the strengths of a regional economy to prospective investors, secure a commitment, and close the deal. However, to secure the kind of investment that provides long-lasting growth and genuine prosperity requires a more nuanced approach.
Invest Bristol and Bath, now half-way through its second year of operation, has developed a formula blending deep knowledge of the regional strengths through a network of sector specialists, integration into the local authorities' economic development policies and the ability to gather and feedback intelligence from investors.
Direct intelligence from investors gives us a unique ability to provide real time evidence to both public and private sector partners on demand which allows policies and strategies to be tweaked to respond to the demand. This is crucial in particular to allow the enterprise zone and five enterprise areas to develop unique propositions based on industry demand.
The approach is paying dividends. We are approaching the landmark of 1,000 jobs created in our first 20 months. Companies like Cray Supercomputers, Somo, Just-Eat and Huawei have invested in Bristol and Bath, persuaded by real and tailored intelligence. And now these investments are having a direct impact in the supply of accommodation across the region so the market is adjusting quickly to meet the demand.
Through our partnership with councils and developers across the region we can nurture the environment that allows and encourages inward investment. This relationship will constantly evolve – changing to fit new circumstances and adapting to make the most of new opportunities, but must always remain dedicated to fulfilling our potential for sustainable long-term economic growth and prosperity.