Let's assume your business has done well and has survived the economic and social disruption of the pandemic; perhaps you have sold out, even.
Either way, you are now in the happy position of being able to start to thinking about your retirement and where your income will come from once you stop day-to-day work. So, are you thinking of taking professional advice on your pension?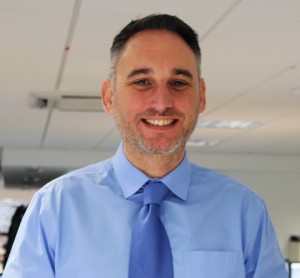 You may be looking at several options: perhaps you have no plans to touch your pension, choosing instead to live off other savings, such as an ISA.
Or you may want to set up an annuity to ensure you have a constant and predictable income until you die.
There are several kinds of annuities: for example, would you want one that is inflation linked or to provide for someone else when you pass away.
Another option is drawdown, meaning you will keep some or all of your pension fund invested but you will start to draw an income from it, either by taking capital and/or receiving an income. It's looking more confusing already.
Finally, you might want to take all your money in one lump sum. Again, this not a straightforward option, as it can have significant income tax implications, as in such cases, your effective income would be deemed to have risen.
Taking your pension as a lump sum impacts upon your day-to-day income tax position and needs to be planned, as otherwise you might unwittingly move from being a non or basic-rate taxpayer to one in a far higher bracket without meaning to.
The options are complex, even if your plans are not finalised yet. Your personal pension pot can be accessed from the age of 55 (57 from 2027), so for some, that may not be too far away.
That is the point at which you could take a single tax-free lump sum of up to 25% of the fund value, so that opportunity alone might trigger other plans.
Accessing money from a pension can have significant tax implications and you could end up paying a large amount of tax to access the benefits, so professional advice may be a good idea before you commit, as it will start to change what you can or cannot do in the future with your pension fund.
So going from having regular salaried or self-employed income over which you have some control to partial or full retirement, where future income will be driven by the decisions you take around your pension, is certainly something you might want to consider seeking professional independent advice on.
The new pensions laws introduced by an earlier government now give the potential for a far wider range of individual choices and as such open up potential risk for you if you are not well advised or if you do not fully understand the implications of how a pension can work. Every person's position will be different, so you should consider your own aims and requirements as a first step.
Important questions to ask yourself might include:
How do I want to live, once I have retired? Will I keep working? What sort of lifestyle do I want?

How much income do I think I will need to fund my new life choices? Will I travel, for example?

How much risk do I want to take, or can I afford to take, with my income?

What about dreams? What kind of things would I now like to do with my life?

Equally, on a less positive note, if the unforeseen happens, how will my loved ones cope financially?
A good first step will be to consider your own life choices, what you want to do and how much this might cost. Setting some kind of an income target is important and again, having advice at this point can pay dividends later on.
How to draw your pension, the choice between taking an annuity or moving into drawdown is the next area we will look at with the help of National Friendly Financial Solutions' pension advisers.
Any questions? If you have questions about pensions, please email us at info@bristol-business.net