Bristol has been named as the world's smartest city at the international mobile industry's largest gathering – beating global centres of excellence Dubai, New York, Singapore to the coveted title.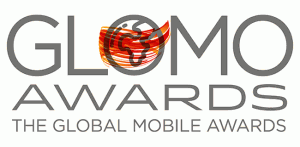 Judges said Bristol boasted "an ambitious programme that has resulted so far in a strong IoT (internet of things) network test bed and a city operations centre that is beginning to make a real impact on broader city policy". 
And to add to Bristol's success at the GSMA Mobile World Congress in Barcelona, Aztec West-based telecoms software firm Evolved Intelligence was named as the best supplier of mobile network security solutions, while University of Bristol spin-out Zeetta Networks' NetOS was nominated for the new award of Best Network Software Breakthrough Award.
The Smart City Award (Judges Choice) was presented to Bristol is Open, the joint venture between the University of Bristol and the city council, at the GSMA's Global Mobile Awards (The GLOMOs) – regarded as the 'Oscars' of the mobile industry and which recognise and celebrate contributions made to evolving and developing the sector.
The judges highlighted Bristol's three networks currently integrated through software controls: fibre in the ground, a wireless het-net along the Brunel Mile area of Bristol with wi-fi, 3G, 4G, LTE (long-term evolution) and 5G experiments, and a radio frequency mesh network deployed on 2,000 of the city's lampposts. 
They also recognised the Smart City Operations Centre, pictured, which opened last October following Phase 1 completion, brings together and integrates the council's emergency control centre, traffic control centre and community safety (cctv) control rooms for the first time along with other citizen service providers.
It also provides services such as telecare, alarm and security monitoring and lone worker support with almost 60,000 welfare and telecare calls received every month.
Bristol scooped the award in the face of strong competition from Dubai, New York, Singapore and Yinchuan – the Chinese city seen as a blueprint for the country's giant leap forward to creating hundreds of tech-enabled urban areas.
Last year collaboration between Bristol's tech sector, council and academia helped it overtake London as the UK's leading smart city, according to Navigant Consulting, which was commissioned by Huawei UK to produce the second UK Smart Cities Index.
It said Bristol's success was a direct result of it taking significant strides to extend its innovation programmes and more closely integrate those initiatives into city strategy.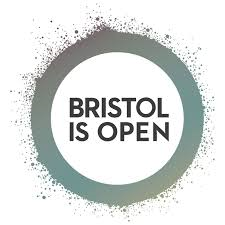 Evolved Intelligence's mobile network Signalling Firewall – which prevents fraudsters from hacking, tracking, diverting or eavesdropping on mobile phones – won the GLOMO Award for the Best Mobile Authentication & Security Solution.
The system protects the interconnection between networks and consumer handsets. It is deployed on the networks of two of Europe's largest mobile operator groups and is already monitoring and checking 12bn signalling messages a day.
The judges said: "Supporting both group and individual operator requirements, this delivers excellent levels of protection while requiring no replacement or upgrade as networks evolve. Protecting against fraud, it enables operators to provide security as a standard part of their service."
Accepting the award, Evolved Intelligence commercial director Peter Blackie said: "This award is recognition of the work we have put in over the last two years to develop and bring to market a new generation of network security that every day is preventing millions of attempts to subvert the network and defraud operators and their customers."
Last year in one European country fraudsters stole money from consumer bank accounts by successfully intercepting the text messages sent by banks to authorise withdrawals or the movement of money. Consumers on networks protected by the Evolved Intelligence firewall were kept safe and did not become victims of the fraudulent attack.
As part of its service to operators, Evolved Intelligence also provides detailed analytics covering its signalling network traffic, helping build further protection by identifying developing fraud threats and creating specific firewall rules to block them.
The GLOMOs recognise the best of the best in mobile, highlighting the technologies, products, companies and individuals that are pushing the boundaries of ingenuity and innovation and creating a better future.
Zeetta Networks' NetOS transforms a 5G network into a 'sliceable' programmable platform where each user gets their own secure and dedicated network slice which they can manage and configure themselves. This opens up new opportunities for smart cities and smart venues to share and manage network infrastructure more effectively.
The firm has transformed Ashton Gate – the home of Bristol City FC – into the world's first truly programmable stadium based on a high-density wi-fi network across the entire stadium. Separate sub-networks (or 'slices'), can be created on-demand and configured automatically by event triggers, time or other mechanisms. 
More than 108,000 delegates attend the GSMA Mobile World Congress.