The Bristol publishing company behind a UK-wide series of eating-out guides is being wound up after hitting a cashflow crisis and failing to compete against digital-only competitors.
Food & Drink Guides Ltd, based in Victoria Street, ceased trading five days before Christmas when all its 20-plus staff were made redundant.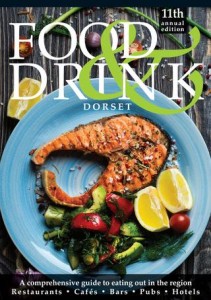 The firm published annual restaurant guides for 30 regions across the UK which were widely distributed free of charge to retail parks, hotels, tourist information centres and Waitrose stores nationwide.
It also published an award-winning dining-out blog and website with restaurant reviews and recommendations as well as an app and information on eating out at Christmas and food festivals. Over 16 years it estimated to have reviewed more than 13,000 eateries.
Tim Ball, a partner in the Bristol office of accountancy group Mazars LLP, was appointed liquidator on January 30 and has started winding up the business.
He said: "It is sad to see a long-standing and well-known local company enter liquidation. Regrettably, the company was unable to manage its cashflow or meet its liabilities to its various suppliers.
"The company struggled to adapt to the digital media landscape and competition from the likes of TripAdvisor but retained a strong brand with wide distribution of over half a million copies across the UK annually. I am hopeful of finding a buyer for the business and/or its assets."