National law firm Ashfords has expanded its intellectual property (IP) team with the appointment of Chris Sutoto-Haywood as an associate based in its Bristol office.
Chris, pictured, was previously head of IP & media at Bristol and London firm Gregg Latchams.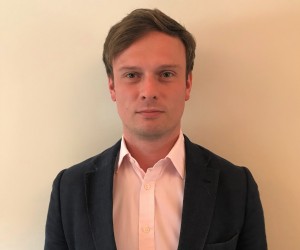 Prior to that he worked for boutique IP practice Sipara in Oxford and trained with Eversheds in London and Paris.
Chris is dual-qualified as a solicitor and chartered trade mark and design attorney focussing on the global management of clients' trade marks, as well as issues relating to designs, copyright, reputation management and media law.
He has represented many brand owners in the EUIPO (European Union Intellectual Property Office), UKIPO (UK Intellectual Property Office), the High Court and in numerous commercial negotiations.
Ashfords said Chris's appointment reflected the continued growth and expansion of its offering and expertise in the IP sector.
Partner and head of IP Carl Steele said: "I am delighted to have Chris on board. His arrival means we now have four qualified chartered trade mark and design attorneys working at Ashfords – a level of expertise that very few law firms in the UK can rival."
Chris added: "I am delighted to be joining the team at Ashfords, which works with some of the most respected brands in the international marketplace. I look forward to contributing to the business' future success."
Ashfords employs around 500 people across its offices in Bristol, Exeter, London, Taunton, Tiverton and Plymouth.