Bristol-based brand consultancy Firehaus has teamed up with a pioneering cycle trail design firm and an award-winning percussionist and composer for its latest campaign for global specialist tyre brand Vittoria.
Long-running client Vittoria is best known for its high-performance road tyres used by some of the most famous riders and teams in the world.  
But the Italian firm also produces a range of mountain bike (MTB) tyres which are increasingly being used by pro riders and teams.
Firehaus was briefed to raise awareness of the brand in the global MTB community and reinforce key brand and product characteristics.
For its 'Own the Unknown' campaign, Firehaus has collaborated with percussionist and composer Ian Chang, who wrote the soundtrack to cult film Everything, Everywhere All At Once with his band Son Lux, and Swiss sustainable cycling trail creators Velosolutions.
Earlier this year Velosolutions launched Pump for Peace Racing with the goal of making cycling accessible to all, with members of its MTB World Cup team selected from countries vulnerable to marginalisation and discrimination.
The campaign includes 60 and 15-second films which are running on YouTube and brand and partner social channels.
Shot on location in Flims, Switzerland – an area popular with mountain bikers – the films show friends Faranak Partoazar from Iran, Tumelo Makae from Lesotho and Velosolutions boss and seven-time Swiss National Downhill Champion Claudio Caluori, ride out from different start points.
Descending from the edge of the Vorab glacier and the wooded valleys 1000m below they eventually meet up at a destination unknown.
The film captures the interplay between drum surface and tyres hitting the Earth's surface, which takes on an almost spiritual dimension in the dramatic landscape of the Glarus Alps. It also highlights the relationship between the cyclists and the environment.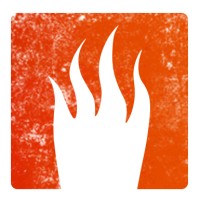 Firehaus founder and creative partner Ian Bates, pictured, said: "This is a really interesting collaboration between a group of highly innovative partners.
"Putting Ian Chang's experimental music together with cycling pioneers Claudio, Faranak, Tumelo and the world's most innovative tyre brand Vittoria has added layers of meaning to the campaign.
"The exceptional features of the tyres are given a new lease of life in the narrative."
Vittoria CCO Ernesto Garcia Domingo added: "We are building the Vittoria brand around the idea of The Ride Ahead.
"This captures the rational benefits of our innovative products and the sustainable business processes we are putting in place. But it also captures the spirit of curiosity, optimism and courage we stand for.
"Own the Unknown encapsulates this perfectly for the MTB community."
Firehaus, which was launched three years ago with a mission to bring 'light + heat' to ignite brands, also works with clients such as Vivo Life, the fast-growing 100% plant-based health and fitness supplements firm, the University of Bristol and UKRI (UK Research and Innovation).
Last month it was appointed by Loughborough University to rebrand its School of Business and Economics as it prepares for a new stage of growth.