Bouncing back from near failure to a £12m-plus turnover in four years has earnt Bristol-based retail management software firm Brightpearl a prestigious national award.
The firm, which supplies some of the world's biggest retail brands, triumphed in the 'Best Business Turnaround' category in the Management Today Awards.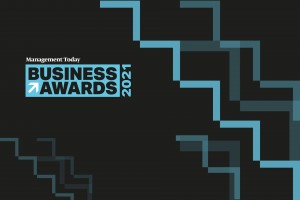 Winners in the category are exemplars of improving their financial position by implementing effective operations, establishing solid management and generating positive cash flow – all  leading to the recovery of a struggling business.
Brightpearl has had an eventful few years since CEO Derek O'Carroll took the helm under a change of ownership, going from stagnant growth to unprecedented success.
In the past four years, revenue has more than doubled while the average deal size has increased by 533%.
Brightpearl, which has its global headquarters in Bristol and a US base in Austin, Texas, helps 1,000 retail customers streamline and automate their operations across order management, CRM, fulfilment and warehouse management as they scale and grow.
It has partnerships with organisations such as Shopify, eBay and Amazon and in the fourth quarter of last year the number of online firms joining its platform grew by 75%.
In December it secured a minority investment of approximately £17m from management systems giant Sage as part of a £25m fundraising round aimed at triggering further international expansion.
The Management Today Awards judges praised Brightpearl on its "impressive turnaround" and congratulated the team for its strong leadership.
Brightpearl chief revenue officer Nick Shaw said: "We're delighted to win this award, particularly in a field with some incredibly strong competition.
"This is a very important recognition – both internally and externally – of the work we've done at all levels to develop a supportive, progressive culture and create a winning environment, alongside simple messaging around the need for retailers to streamline and automate their operations.
"It's fantastic to see our efforts recognised, and we're incredibly proud of our positive work environment which allows our employees – and Brightpearl – to flourish and succeed."
Brightpearl was launched 13 years ago in Bristol's highly successful SETsquared innovation incubator but, having become established in the retail sector, it struggled to maintain its early momentum.
The Management Today Business Awards recognise organisations and individuals that are breaking new ground and achieving consistent excellence across any sector of British business, whether a dynamic start-up, a thriving family or private equity backed business, or one of Britain's biggest firms.