Bristol business leaders have been warned that they are failing to optimise the talents of their people if women are not fairly represented at senior levels in their organisations.
The message came from Sir Philip Hampton, chair of the independent Hampton-Alexander Review, which aims to ensure talented women succeed by removing barriers to their success.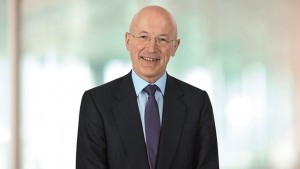 Focused on positions below company board level, it follows on from forward the Davies Review, which pushed up the numbers of women on FTSE 100 boards from 12.5% to 26%.
Sir Philip, who is chair of pharma giant GlaxoSmithKline, gave the warning at an event hosted by accountancy group KPMG at its Bristol office.
The gathering was an opportunity for city businesses to find out more about the review's findings.
Sir Philip Hampton said: "It's not about appointing women over men, but appointing the best person for the job – which is why we should be seeing more women at senior level. For this to happen, basic attitudes towards gender bias needs to change.
"At the moment, we're not making the most of our people's talents, and businesses need a more diverse workforce if they're going to have richer discussions with clients."
KPMG West of England senior partner Andrew Hodgson said: "Boosting the numbers of women at executive level isn't just the right thing for business, it's the best thing for business.
"We are lucky enough to have first-hand experience of this at KPMG, with partners like Karen Witton, our regional chair for the South of England leading by example as a fundamental part of our success in the region.
"The UK needs more women like Karen to have the opportunity to take up leadership roles in business. Businesses in the South West can gain a huge competitive advantage simply by opening the doors of their boardroom to female talent."
KPMG UK vice-chair Melanie Richards added: "In order to remain relevant to our customers and communities, British businesses need to employ a diverse workforce that mirrors the society we serve. There is a clear commercial imperative to do this: the more inclusive the environment, the more successful the organisation will be. Getting this right will deliver dividends to all businesses, irrespective of their size.
"British business has undoubtedly started out on the journey towards gender parity in the boardroom: the number of women employed on FTSE 350 boards has doubled since 2011. But there is still much to be done and the pace of change needs to quicken if Britain is not to be left behind on the global stage. It is critical we build on this momentum and focus our attention on the layers below boardroom to improve the long-term pipeline of talent."
KPMG closely supports the review, which was released last November and is also being led Dame Helen Alexander, Chair of UBM.