Bristol's hard-hit visitor economy could attract investment worth millions of pounds under a new scheme to position the West of England at the forefront of the UK tourism industry.
The region has been chosen as one of 12 hotspots for a new national approach to drive up visitor numbers and create jobs as the tourism industry continues to struggle from the impact of the pandemic and the cost of living crisis.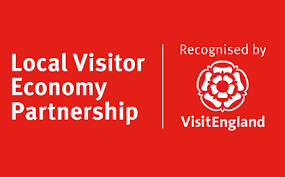 Visit West, the region's destination marketing organisation behind the Visit Bristol and Meet Bristol & Bath Convention Bureau brands, has become a Local Visitor Economy Partnership (LVEP), meaning it will be able to access more support and training opportunities to find ways to attract new visitors to the region.
Under the new scheme it can also attract new investment opportunities to help supercharge an industry that remains crucial to the region's economy.
Pre-pandemic the sector supported 45,000 jobs across the West of England and was worth £2.33bn.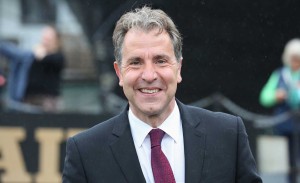 West of England Metro Mayor Dan Norris, pictured, said by achieving the nationally recognised official status, Visit West would be able to better support individual tourism attractions and shops while also raising further the region's profile nationally and globally. 
He said: "The West of England has got it all – world-famous historical sites, cultural gems, beautiful countryside and much, much more for everyone to explore and so enjoy some truly unique experiences and new adventures – on all budgets.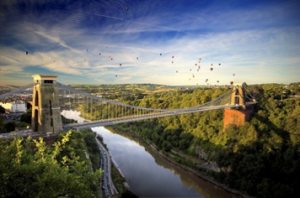 "It's fantastic that our region is a real trailblazer here – Visit West receiving this nationally recognised status will allow us to further support and boost the hundreds of businesses that make up this region's brilliant tourism sector.
"I'm really proud that my Love Local campaign has already helped get the fantastic shops and attractions we have locally back on their feet after a tricky past few years."
He said with one in 10 jobs in the region in the tourism and hospitality trades, it was critical to further develop the West's tourism offer to residents and tourists and secure the investment needed to go much further to support businesses and jobs.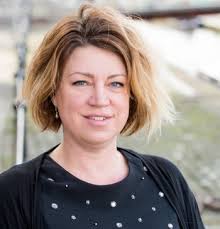 "I look forward to working with Visit West on this opportunity to drive our regional economy by creating better quality jobs for residents, and show even more people across our region, and right across the country, that the West is ready to welcome them – by showcasing the very best our region has to offer," he added.
The LVEP accreditation has been designed by national tourism agency VisitEngland in a move to reshape destination management across the country into a more cohesive structure.
It is also in response to the government's independent review of destination management organisations carried out by British Tourist Authority chair Nick de Bois in 2021, which recommended a more efficient and effective model for supporting English tourism at a regional level.
By achieving the new nationally recognised status of LVEP and being recognised as one of the leading organisations for destination management, will now be able to provide even stronger leadership for the region, as it shapes and delivers strategies to promote tourism for the west.
Visit West said by achieving LVEP it could increase support, training, and collaboration with VisitEngland and VisitBritain in areas ranging from sustainability and accessibility to business support and marketing for the region.
Visit West managing director Kathryn Davis, pictured above, said: "Having worked in destination management for 23 years, I believe the introduction of the LVEP programme is vital to ensure the continued growth and development of the region's visitor economy.
"We are proud to already be working extensively with VisitEngland and VisitBritain to promote the West of England to domestic and international visitors – especially as the sector began to recover from the impacts of the pandemic – through the funding we received for their Escape the Everyday campaigns, for example.
"So we are thrilled to announce Visit West has now achieved LVEP status by VisitEngland as we continue to support the businesses and destinations in the region through our consumer activity delivered."