Channel 4 bosses have outlined more details of what they are seeking from the cities competing to secure the broadcaster's new national headquarters as Bristol's bid received a number of boosts this week.
Broadcast, the TV industry title, surveyed its readers on which city they felt would be the best location for Channel 4 – with Bristol and Glasgow sharing top spot.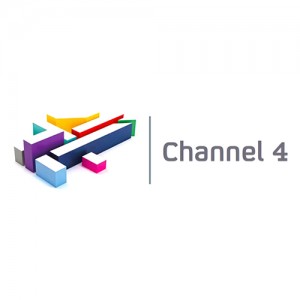 The two cities were named among seven-strong shortlist last weeks. Since then the contenders – Cardiff, Glasgow, Greater Manchester, Leeds, Liverpool and the West Midlands along with Bristol – have been drawing up their pitches ahead of visits by Channel 4 executives and their consultants later this month.
Bristol's growing reputation as a film and TV location was boosted this week when filming started of Starz Limited Series The Spanish Princess – the latest production to be made at Bristol's Bottle Yard Studios.
And the city will play a starring role in the latest series of Poldark, pictured below, which returns to BBC One this Sunday.
The smash-hit Cornish saga was once again filmed at The Bottle Yard Studios and across Bristol with 18 sets built at the studios – including a new replica of the House of Commons – and also in city locations including Redcliffe Caves, All Saints Church and Colston Hall.
The Channel 4 pitch panel, which will be led by chief commercial officer Jonathan Allan, will visit each city to hear its suitability in areas such as business climate, fit with Channel 4, availability of talent, transport links, infrastructure – including digital – and quality of life.
The broadcaster said at this stage it did not need to know about suitable buildings or sites for the HQ.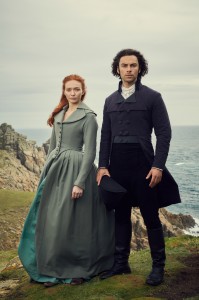 The headquarters will bring around 250 jobs to the successful city in areas such as digital, tech, commissioning, production, HR and legal.
Bristol's bid is being led by Mayor Marvin Rees, who believes the city has a very strong chance if it showcases its rich and diverse creative and cultural sectors – key elements of Channel 4's requirements.
It also scores highly for its cultural attractions and festivals – few cities can rival Bristol's packed calendar of summer events which span a diverse range of music, art, theatre, poetry, comedy and films.
He met Channel 4 chief executive Alex Mahon recently to put the case for the city when he pressed home Bristol's reputation for being unorthodox, diverse, rebellious and pioneering. Channel 4's requirement of a good quality of life also plays to Bristol's strengths – the city constantly leads league tables for this.
Another Channel 4 stipulation is that the successful city offers opportunities for collaboration and partnerships – something else in which Bristol has a strong track record.
The bid has powerful backing from the city's MPs, Bristol City Council and its leading creative and cultural bodies. A working group made up of key figures from the city's creative sector is now working up a programme for the visit of Channel 4.
While the broadcaster's team is setting the agenda for their city meetings there will be scope for the contenders to introduce them to key local individuals, businesses or groups who they feel could benefit their pitch.
Bristol's working group is keen to present the 'real Bristol' to Channel 4, giving them a feeling for the city they could not get by reading reports or meeting industry groups.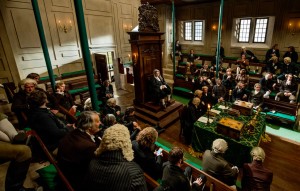 Bristol's status as a UNESCO City of Film – one of 13 across the world and just two in the UK – which it received earlier this year, came on the back of a major expansion in its film and TV sector, in part represented by the success of Bottle Yard Studios, which have been developed by Bristol City Council on the site of a former wine warehouse in South Bristol. 
Poldark producers Mammoth Screen, which have based production at The Bottle Yard Studios since the first series filmed in 2014, this week praised the city for its approach.
This new eight-part series filmed across Cornwall, Bristol the West Country and London – with the entire production coordinated from Bristol's Bottle Yard Studios between September 2017 and January 2018. 
This year more sets than ever before were built in The Bottle Yard's Tank House 1 and 2 and Studio 2. Construction, prop workshops and an extensive costume department were also situated on site.  
Poldark producer Michael Ray said: "As series four of Poldark has grown bigger than ever, with Poldark's sights set on Westminster, we needed more space than ever and The Bottle Yard has it. 
"In three studios, we have 18 sets, including five composite houses – Poldark in Cornwall and London, the Warleggans in Cornwall and London and the Whitworth Vicarage – and this year we were also able to build a period-correct scale replica of the House of Commons (pictured above left). We're looking forward to what we can build next year!" 
The new Channel 4 national HQ will operate alongside its London base and will include a TV studio as well as hosting executive and board meetings. Importantly, it will also bring millions of pounds of additional work for local and regional companies linked to programme commissions. 
Bristol Film Office – a division of Bristol City Council – has also played a key role in developing the city's standing as a home for film and TV production.
Manager Natalie Moore said: "Bristol's high-calibre crew, versatile locations and studio facility play a major role in bringing Poldark to the screen and this year was no exception. We were able to assist with a number of locations and complex shooting requirements, including a dramatic flood action sequence beneath the city in the Redcliffe Caves, which I have no doubt will look particularly impressive on screen."
Bottle Yard Studios has also helped bring a wide range of productions to the city, from hard-hitting dramas such as Channel 4's Kiri and the Crystal Maze, Trollied (Sky1), Sherlock: The Abominable Bride (BBC One), and Andy's Prehistoric Adventures (CBeebies).
Produced by Playground and All3 Media's New Pictures, The Spanish Princess, which started filming at Bottle Yard Studios this week, is the follow up to the Golden Globe and Emmy-nominated STARZ Original Miniseries The White Queen and acclaimed STARZ Original Limited Series The White Princess. 
London-based New Pictures and Playground is basing the production offices for the duration of production in Bristol and the wider region and the production team is also using build space, stores and costume areas. 
Poldark photos © BBC/Mammoth Screen