Three new partners have been appointed by regional accountancy group Bishop Fleming as it continues its rapid growth.
The firm, which has the largest of its seven offices in Bristol, has made Anna Averis, Mark Munro and Richard Harborne partners, taking its partnership to 37.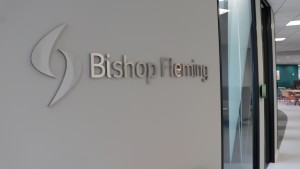 Bishop Fleming has recently announced ambitious plan to double the size of the business over the next few years.
A Top 30 firm in the Accountancy Age league table, its fee income grew 19% in 21/22.
And with record numbers of apprentices and experienced hires coming into the business, it expects its headcount to reach 500 for the first time this year, up from the 420 people it currently employs in its bases across the South West and West Midlands.
Anna Averis has been made people director, based in its Bristol office, with strategic and operational responsibility for Bishop Fleming's people team.
She said: "I am delighted to join the partnership at a time when talent acquisition, development and retention has never been more important.
"My position recognises the importance of people, the value they create in driving Bishop Fleming forward, and how integral they are to achieve our wider growth ambition."
Mark Munro joins the partnership as audit partner, based in the firm's Exeter office, having joined the firm as director in 2018.
He said: "Bishop Fleming's audit team is currently enjoying exponential growth and my appointment both builds on that momentum and adds further strength to our audit partner group and our team of over 150 audit experts. I am looking forward to the challenge of driving our growth further."
Richard Harborne, who brings an extensive career working with senior teams within the profession and industry to bring about change, has been appointed as partner in a new role designed to work with Bishop's Fleming's board on business strategy.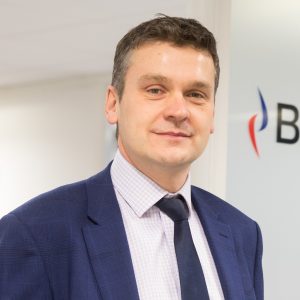 He said: "Bishop Fleming is well positioned to grow and win strongly in the marketplace.
"And it feels like a wonderful moment to take on the challenge of how best to translate the firm's ambition into rewarding results.
"I am looking forward to rolling up my sleeves, working with great teams, and contributing to making that happen."
Bishop Fleming managing partner Andrew Sandiford, pictured, welcomed the three to the partnership, saying the appointments arrived on the back the business posting excellent growth in 2022.
"With Anna's focus on people growth, adding Mark's strength to our audit team, and Richard's expertise in transformational change, these are three key appointments aligned to our ambitious plans to significantly grow our business over the next few years," he added.
The three appointments follow those of Len Dean to partner and head of VAT, Martyn Fraser to corporate finance partner and Peter Ball to tax partner.