Bart Ingredients, the Bristol-based well-known manufacturer of herbs and spices, is to expand into the pastes and sauces market after acquiring the assets of Berkshire-based OTP Foods Limited in a multi-million pound deal.
Bart sees these wet ingredients as a high-growth area, confirmed by market statistics which show that this category is growing at a year-on-year rate of 15%.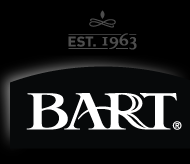 Founded as Bart Spices in 1963 by Reg and Jo Bartlam, the company has grown to become one of Britain's largest suppliers of herbs and spices.
It led the market by becoming an organic supplier in 1998, pioneering the introduction of wet herbs with a range of ready-to-use pastes and was the first company to supply Fairtrade spice to UK supermarkets in 2005.
It supplies around120 herbs and spices to UK supermarkets – a broader spectrum than its competitors.
The acquisition of OTP Foods was financed by Santander Corporate & Commercial with additional funding for further organic growth.
Bart was advised by Bristol-headquartered law firm TLT, whose team was led by corporate partner Andrew Webber and included corporate associate Jon Gill, head of real estate Andrew Glynn, commercial associate Sean Wright and corporate solicitor Dorian Rees.
Andrew Webber said: "This is an important step forward towards Bart's ambition to become the number one quality ingredients company in the UK."
Bart is owned by Langholm Capital, the London-based private equity firm that invests in high-growth consumer businesses.