The corporate and commercial team at Bristol law firm Barcan+Kirby has completed two separate deals on behalf of nursery providers as it continues to expand in the national early years education sector.
The firm acted for the owners of Noah's Ark Day Nursery in Chester and Hillside House Nursery in Shropshire on the sale of their businesses.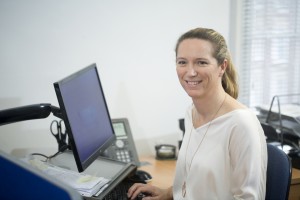 Barcan+Kirby's corporate and commercial team was established in 2017 to supplement the commercial legal services already provided by the firm in other areas.
The deals reflect the firm's growing profile in corporate transactions and come off the back of a number of other recently completed nursery transactions.
Barcan+Kirby partner and head of the corporate and commercial Georgina Bryant, pictured, said: "We are delighted to be able to deliver successful transactions on behalf of the owners of two established family-run businesses in the early years education sector, allowing us to build on our expertise in this area and strengthen our national profile.
"Much of our focus is on advising small business owners in the South West as they navigate the legal side of running a commercial enterprise and selling a business. However, these recent deals have given us an opportunity to take our expertise to businesses further afield."
Barcan+Kirby, which has six offices across Bristol and South Gloucestershire, describes itself as Bristol's leading mid-tier law firm. It provides a comprehensive range of legal services, including residential conveyancing, family law and mediation, issues relating to Power of Attorney and wills and estate planning as well as corporate and commercial work.
It was Bristol Law Society's Firm of the Year in 2015 and earlier this year topped the legal category at the 2019 Bristol Life Awards and won the business award for gender at the Bristol Diversity Awards 2019.