Bristol's iconic Balloon Fiesta returns next week after a two-year break due to the pandemic – and for the first time visitors will be able to enjoy the event from a public VIP area.
The Huboo Sky Lounge, sponsored by fast-growing Bristol-based eCommerce fulfilment company Huboo, will ensure guests get up close to the action in the ballooning arena at Ashton Court Estate.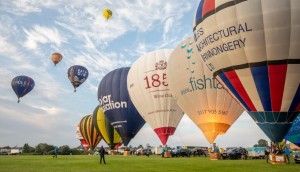 Europe's largest annual ballooning event, which runs from Thursday 11 August to Sunday 14 August, will once again attract hundreds of thousands of visitors from all over the world to witness one of the most stunning sights in the UK.
Those buying tickets for the Huboo Sky Lounge will be able to witness the iconic mass balloon ascents at 6am and 6pm – as well as Thursday's and Saturday's spectacular nightglows – away from the crowds.
Along with a private grassed area close to the balloons, Huboo Sky Lounge hospitality includes garden seating for the perfect picnicking spot, free Wi-Fi for posting stunning images of the balloons, as well as access to a private bar and toilets and kids' activities from Junkfish.
Huboo CTO and co-founder Paul Dodd, pictured, said: "Bristol is famous for many great things and the International Balloon Fiesta is definitely one of them.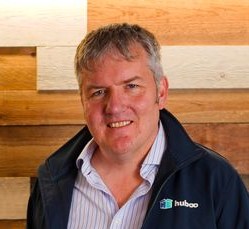 "So we're proud to be a supporter of it this year. We call Bristol our home, so we are excited to partner with the fiesta and to see our own hot air balloon take to the skies along with many others. We're looking forward to this great event."
The free event, taking place this year for the 44th time, will feature 100-plus hot air balloons of all shapes and sizes over its four days, taking off at dusk and dawn.
A small number of tickets for the Huboo Sky Lounge are still available.
Sky Lounge Nightglow tickets for the nightglows from 8.30pm to midnight – priced at £30 per person – also include a free drink on arrival as well as entertainment from legendary Bristol DJ collective Terrace Soul.
Tickets for Saturday and Sunday morning (5.30am – 9.30am) priced at £15 per person (£10 for children under 16) include a breakfast roll, while daytime tickets on Saturday and Sunday (12 – 7pm) are £20 per person (£15 for children under 16) and include the 6pm mass ascent. Children under one go free.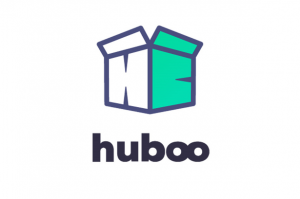 Bristol International Balloon Fiesta founder and chairman Don Cameron said: "After a difficult two years for our communities and of course many of our balloonists, we are delighted to be bringing the fiesta back home to Ashton Court and introducing the Sky Lounge.
"We are hoping for sunny skies and light winds as many new balloons will take to the skies, alongside some old favourites from the UK and lots of international destinations.
"We're proud to be able to continue putting on a show for Bristol and helping put the city on the map as a ballooning capital. We look forward to welcoming guests to enjoy the fiesta from our new VIP area and the wider Ashton Court Estate."
Huboo was launched in 2017 with two employees, 60 customers and recurring venues of £20,000 a month.
Today it has more than 1,000 customers and earns revenues of £1.7m a month. In the past 12 months alone it has shipped more than 9m products.
As well as its head office in Bristol and five UK fulfilment centres, it also has sites in the Netherlands, Spain and newly opened warehouses in Chippenham and Leipzig, Germany.
Huboo's rapid growth has been based on its intuitive 'microhub' technology, which allows online retailers of all sizes to use its complete fulfilment operation within minutes.
The firm also harnesses innovative software to make its warehouses smarter, more productive and human centric.