Employees in tech start-ups and scale-ups tend to leave their jobs because of work culture or bad management having joined them based on salary, a new report has revealed.
The report, produced by Bristol-headquartered tech and engineering specialist recruitment firm ISL, surveyed nearly 200 people who had left their jobs in the previous four months. It found that more than three quarters (80%) cited the working environment as the key reason. 
Line management played a significant role in the decision with 79% also stating their direct manager had a major impact on their happiness at work, while 77% said a lack of career progression was also a significant reason.
, 83% said that salary and rewards package was most important in their decision making around taking another role.
The report, ISL Retention Report – Tech Scaleups 2019, also shows that flexible working remains important alongside remuneration, with 80% claiming this would be a significant factor in their decision to jump ship.
ISL director Alan Furley, pictured, said: "Securing the best talent is pivotal for scale-ups to deliver on their vision, yet 90% of STEM-based businesses struggle to recruit staff.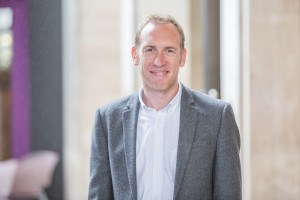 "The process of recruitment can be long and resource-heavy, so once you have good talent you need to ensure you keep them.
"Our survey shows that for start-ups and scale-ups they will be competing against higher salaries, potentially often from bigger companies, and so investing in their culture becomes more important than ever."
The foreword for the report was written by Dom Hallas, executive director of the Coalition for a Digital Economy.
He said: "We routinely listen to start-up and scale-up founders explain how difficult it is to first find the right person with the right skills, and then actually hire and keep them in post.
"Not being able to find the right talent not only directly impedes on the growth of individual start-ups/scale-ups, but it also costs the wider UK economy approximately £63bna year in lost GDP.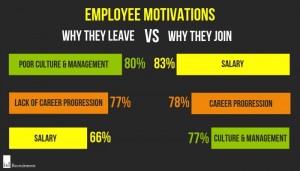 "Recruiting and retaining skilled workers go together. And both must be addressed in order for start-ups to grow into scale-ups and for scale-ups to grow into unicorns. As the battle for talent intensifies, the return on investment from being able to hold onto skilled employees will play an ever-greater role in determining the winners from the losers.
"The important part about this report is that it examines a deeper question – the additional burden placed on start-ups/scale-ups, as the outsized demand for skilled labour now requires employers to go beyond standard recruiting strategies, to add staff retention as a key priority for their growth strategies."
To download a copy of the full report, click here: https://islrecruitment.co.uk/wp-content/uploads/2019/04/retention-report-final-version-2019.pdf
ISL Recruitment was established in 2007 and is run by partners Alan Furley, Henry Keeys and Geoffrey Keeys.