Burges Salmon has been named among the finalists in an award scheme that showcases the outstanding achievements of firms across the UK and offshore legal, tax, fiduciary and advisory professions.
Entry to the eprivateclient Excellence Awards is by invitation-only and finalists are required to demonstrate a wide range of achievements. 
This includes not only technical expertise, but also their success in innovation, service delivery, client care, community and social impact, governance and environment.
Bristol-headquartered Burges Salmon has been recognised as having one of the best and largest dedicated private wealth teams in the UK and acting on some of the highest value and most complex succession, tax planning and trust restructuring work.
By treating private wealth as a sector, the firm has expanded its core of 40-plus private client lawyers to a 65-strong private wealth team whose reputation is demonstrated by its contribution to major industry events.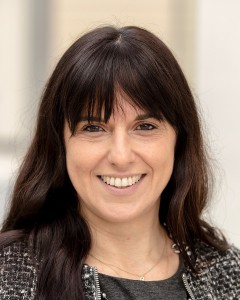 The team has also delivered in-house training to thousands of delegates in the UK, Channel Islands, Switzerland, Monaco, Bermuda, Singapore and South Africa.
Its victory in the Private Client Legal Team of the Year category of the STEP Private Client Awards 2021/22 was its fourth since 2015/16.
Salmon, which  employs 800 people in its Bristol HQ and London and Edinburgh offices, has also been shortlisted in three categories at Chambers High Net Worth Awards 2022 while its head of private wealth, Beatrice Puoti, was appears in the latest eprivateclient 50 Most Influential table, which recognises the key figures in the sector who provide the best possible advice and service for clients while driving innovation in the way the needs of global clients are met.
Beatrice, pictured, said: "This fantastic news is testament to our outstanding lawyers and expertise within the private wealth team, of which I am very proud.
"As a team, and as individuals, we are constantly striving to provide the best service for our clients and we are pleased to have that commitment acknowledged.
"We look forward to building on the strength and breadth of the team moving forward."
The 2022 eprivateclient Excellence Awards take place on 7 July.