National law firm Clarke Willmott, which has an office in Bristol, has won a prestigious award from the National Farmers' Union (NFU) for outstanding work its supporting members in the South West.
The firm, which provides legal advice as part of the NFU's range of member services, has been awarded the organisation's Tim Sell Legal Panel Excellence Award.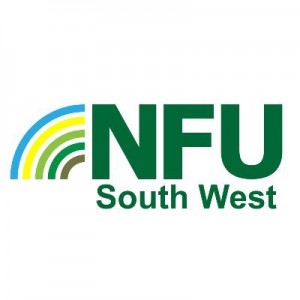 The recognition comes a month after the NFU, working alongside Clarke Willmott and barristers from Maitland Chambers, helped farmers receive hundreds of thousands of pounds in settlements following a High Court action over mis-sold finance deals.
The 17 claimants, who were supported by the NFU's Legal Assistance Scheme, brought a class action against four financial institutions claiming to be victims of misrepresentation, negligence and breaches of consumer credit law.
The NFU's Legal Assistance Scheme rep for the South West, Tim Carson, said: "The Clarke Willmott team are always willing to help, including being called upon at weekends and outside office hours; the feedback from NFU members who have dealt with them has been excellent."
NFU South West regional director Mel Squires added: "We are absolutely delighted that Clarke Willmott's work has been recognised with this prestigious national award.
"As one of two panel firm solicitors in the South West who deal with complex legal cases for our members, they provide a vital service.
"The team has represented our farmers with huge skill, professionalism and determination and we are thrilled their ongoing efforts have been recognised at a national level."
Clarke Willmott partner and head of its agriculture sector team Esther Woolford said the firm was thrilled to have received the NFU's award for our service to the farming community.
"It is recognition of the strength of our specialist legal offering and highlights our status as one of the largest agricultural teams in the country," she added.
"We're one of only two law firms in the South West hand-picked by the NFU to provide legal advice to its members as part of the organisation's range of services."
Clarke Willmott also has offices in Birmingham, Cardiff, London, Manchester, Southampton and Taunton.
The NFU, which describes itself as the voice of British farming, has more than 46,000 members across the UK. The NFU Legal Panel gives members direct and free access to a team of 16 legal firms specifically selected for their proven track record of excellence. 
These firms, chosen by the NFU for their reputation and experience in agricultural and horticultural matters, also offer a comprehensive legal service in non-farming areas such as diversification, tax, planning, probate, family, conveyancing and many more. 
Pictured: Clarke Willmott's business development manager Sam Mackenzie-Green and head of its agriculture Esther Woolford, centre, being presented with the Tim Sell Legal Panel Excellence Award by Tim and Ben Sell from the National Farmers' Union