Corporate support and enthusiastic fundraising efforts by its staff have enabled Bristol engineering business Avon Group to donate a staggering £100,000 to Children's Hospice South West (CHSW) over the past six years.
The fast-growing company, which makes specialist  rubber, plastic moulded and foam parts for a range of industries, has sponsored a specialist nurse since 2016 at the charity's Charlton Farm hospice in North Somerset, where it provides vital care for children with life-limiting conditions and support for their families.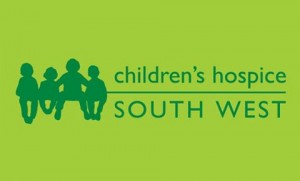 Avon Group's staff have also joined in with many of CHSW's fundraising initiatives, such as the Big South West Cream Tea and the £50 Challenge, a contest to turn £50 into a much larger sum through money-making ideas.
CHSW confirmed the group's total donations had reached the £100,000 to coincide with International Nurses Day today, 12 May. Also Florence Nightingale's birthday, it celebrates the contribution that nurses make to their communities and healthcare around the world.
CHSW corporate partnerships fundraiser Amanda Gallagher said: "We are extremely grateful to Avon Group for its amazing, ongoing generosity over a sustained period of time when we rely so heavily on donations to be able to deliver our services.
"This has been particularly crucial during the pandemic when we have experienced a much more challenging time for fundraising.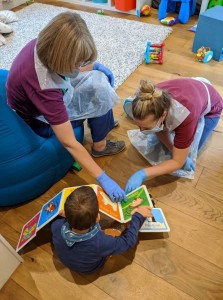 "It costs around £30,000 a year to fund one nurse, so contributions from companies like Avon Group really do make a big difference."
Avon Group director and owner Mark Rushin said: "We began on this journey with a strong desire to give something back and support those in need of help.
"Choosing the right charity – one where we can make a real difference – has been really important to us.
"We're proud to be able to support Children's Hospice South West, which does such fantastic work providing the very highest levels of care and compassion to children and young people with life-limiting conditions, their families and those who care for them.
"Our teams have worked so hard over the years to build the business to where it is today and every penny we give has meaning. As a privately-owned company, I hope that we can encourage more businesses to recognise the difference that they can make too and support this amazing charity."
Privately owned Avon Group was established in 1979 as Avon Gasket Manufacturing, initially to make a range of gaskets, seals, joints and washers.
Headquartered on South Liberty Lane, it is now made up of 10 individual companies based around the UK and in the US with a combined turnover of nearly £80m and employing more than 650 people. Over the past two years it has acquired four businesses.
It is a leading supplier of sealing gaskets for aerosols and a major manufacturer of specialist components for the automotive industry.
It also specialises in the specification, design and manufacture of a wide array of rubber, plastic moulded and foam components used for specialist sealing, ducting, insulation and protection for industry.
Pictured: Charlton Farm head of fundraising Tamara Downes, far left, and Avon Group director Mark Rushin, far right, with members of the hospice's care team