The Chancellor confirmed in his Autumn Statement that the State pension age will rise to 68 in the mid-2030s and 69 in the late 2040s.
Mark Packham, head of pensions for accountants PwC in Bristol, said: "Linking the State pension age to life expectancy means we could easily see people having to wait many more years before they get their State pension."
He said PwC research showed that a new graduate being auto-enrolled on the minimum requirement is only likely to end up receiving a total of a third of their final salary as a pension, even after saving for their entire working life.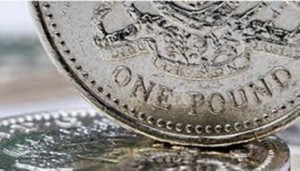 The retirement age is reviewed every five years.
"The Chancellor announced that someone in their 40s won't get their state pension until they are aged 68; the linkage to life expectancy is likely to mean someone starting work now will have to wait to age 72, and a child born today is unlikely to receive their state pension until they reach 77," said Mr Packham.
"Individuals face the increasingly stark challenge of making sure they have a sufficient amount put away for their retirement. Many are realising that they will need to work much longer than they had originally planned, but they are not necessarily recognising the amount they need to save for themselves in order to have a comfortable retirement.
"The younger generation will be particularly hit by these changes and many will have to accept they'll be working longer than their parents. Even with millions of younger workers being auto-enrolled into a pension scheme, the younger generation can't expect anywhere near as much from their employer's workplace pension as their parents or grandparents.
"The plans to review State pension age every five years layers on yet more complexity for workers wanting to plan for their retirement. It is vital that constant changes do not further erode trust in pensions and that people are given adequate time to prepare for the changes and adjust their saving plans appropriately."
He said it was not all bad news. Extending the retirement age could, counter-intuitively, have an expansionary effect on the economy as our analysis suggests an additional four million experienced workers could remain in the workforce once these changes have come through.
"Employers, and the economy as a whole, should prepare itself for a larger workforce, with the potential to drive economic growth," he said. "But this does not come without challenges for employers and the employees themselves – considerable planning is needed to ensure these changes do bring economic benefit."
Anthony Carty, group financial director at Bristol-based wealth management group Clifton Wealth, added: "The Chancellor's recognition of the need to bring forward the later retirement age of the State pension clearly indicates that the State alone cannot fund an increasingly ageing population.
"Despite a £2.95 per week rise in the State pension and the introduction of auto-enrolment as a positive stimulus for people to contribute to a work-based pension, it is now clear that everyone of working age must consider setting up their own pension plans.
"The additional measures announced in the statement to assist young people in joining the workforce, such as the abolition of NI contributions for people under 21, offer them and their employers the opportunity to start the savings process earlier. While young workers will have other priorities – such as housing and day-to-day living – I cannot emphasise enough the need to begin making contributions into a pension plan as early as possible to ensure a comfortable retirement."