The property industry expressed concern over plans to charge capital gains tax on foreign residential investors from April 2015, but has welcomed the Chancellor's decision to at least consult on the proposals before their introduction.
The British Property Federation (BPF) had warned the Treasury that the tax hike would raise little money and risked undermining the UK's status as a country that was 'open for business' unless introduced in a sensible and measured way.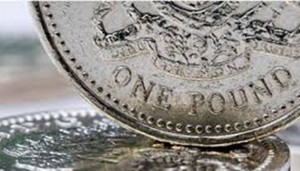 BPF chief executive Liz Peace said: "If the government seriously wishes to make housing more affordable then it must encourage investors to deliver more homes, not fewer. The positive benefit that overseas investment brings to the UK is therefore vital, and Government should do all it can to nurture it. This measure will raise little more than £40m a year, and yet may do far greater damage to institutional investment in the private rented sector, and to housing supply more generally.
"Nevertheless, we are pleased that Government has heeded our warnings and has committed to consult on these proposals. Hopefully we will avoid last year's debacle, when the 15% SDLT rate aimed at purchasers of high end property was mistakenly applied to genuine property investment businesses, with no prior warning."
Walter Boettcher, chief economist at Colliers International, which has an office in Bristol, said those in the property sector looking for headline-grabbing initiatives would have been disappointed.
"The business-friendly tone of several initiatives will no doubt strike a chord with domestic and international business operators, but does not look decisive in terms of bringing about the surge in confidence necessary for a large-scale surge in expansionary business investment.
"Instead, it looks like a slow burn approach to repositioning the UK economy for long-term investment growth. Hence, a quick fix for the slowly strengthening UK office and industrial leasing markets is not in the offer. Corporate occupiers and property investors will take heart though that the environment is moving their way."