Bristol's Temple Quarter Enterprise Zone is to be made bigger to help pay for the much-needed upgrade of Temple Meads station.
The extension of the 70-hectare (173-acre) zone, which has already attracted around 2,000 jobs to the area, was included in the announcement of 26 new enterprise zones by Chancellor George Osborne in Wednesday's Autumn Statement and Spending Review.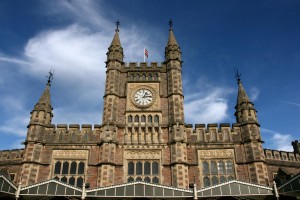 The West of England Local Enterprise Partnership (LEP) and Bristol City Council recently lobbied the Government to extend the zone so the council could use the income from business rates to ensure the Temple Meads station transformation goes ahead.
All business rates growth generated by an enterprise zone is kept by the LEP and council to reinvest in economic growth.
While essential upgrade work at Temple Meads is likely to cost £295m, owner Network Rail has so far committed just £80m for redevelopment as part of the electrification of the Great Western Mainline.
The LEP is now waiting for more details from the Department for Communities and Local Government on how it can proceed with its plans.
LEP chair Colin Skellett, pictured, said: "The LEP very much welcomes the news in the Chancellor's statement.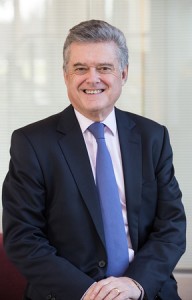 "Our expectation is that additional funds raised by the Temple Quarter Enterprise Zone expansion will assist in the redevelopment of Temple Meads station – one of the last major city centre mainline railway stations not to have been refurbished to 21st century standards."
The LEP and city council's recent submission to the Department for Communities and Local Government said electrification would bring faster and more frequent train journeys by 2018, but "with current funding, passengers will arrive at an out-of-date and inadequate station," said the statement".
It added: "There has recently been a political and media focus on Manchester as a Northern powerhouse, whilst Birmingham has benefitted from a £750m overhaul of New Street station in recognition of its strong economic growth."
Temple Meads was in desperate need of major redevelopment, it said, with an extremely congested entrance and exit ramp, overcrowded passenger tunnel, insufficient car parking and lack of key facilities such as shops, bars and toilets.
Some 9.5m passengers travelled through Temple Meads station last year. The iconic station was built in 1840 by Brunel and much expanded in the 1870s and 1930s.
Also included in the Chancellor's announcement was a new enterprise zone to be created south of Bristol in the Paulton/Midsomer Norton area to help attract jobs to an area that has been hit by a decline in its traditional manufacturing industry.