Bristol financial planning firm Paradigm Norton has launched a service targeting companies that want to support their staff by adopting the Government's auto-enrolment pension scheme.
Called Plan4, it follows a law forcing UK companies to move towards automatic pensions enrolment for most workers over the age of 22.
Plan4, launched in partnership with Seven Investment Management's (7IM) investment platform and pensions specialist Carey Pensions, will handle every aspect of a company's auto-enrolment pensions requirements as a new benefit for staff.
Both 7IM and Carey Pensions have auto-enrolment as a key part of their offering to businesses that would benefit from an auto-enrolment pension.
Pensions auto-enrolment is already in place for the largest businesses and over the next few years will become an obligation for many small and medium-sized companies.
Early-adopter companies are being encouraged, according to Paradigm Norton's Richard Child, pictured, because staff will instantly feel the benefit of an auto-enrolment pension once it is in place.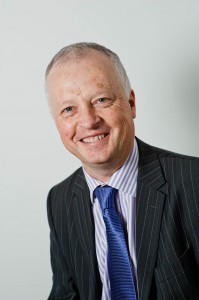 "Providing a pension under this new scheme is an investment in staff for the long-term," he said. "Excellent people are the lifeblood of every successful company, so offering an auto-enrolled pension now makes a lot of sense for good businesses – and sends out a great message."
Plan4 targets companies which have identified that their priority is for staff to have the best service levels available from their auto-enrolment partners.
"We are looking for companies that want their staff to easily engage with what's involved, to be able to track the growth of their pension via a simple online log-in, and to understand the long-term benefit it will bring them," added Mr Childs. "Plan4 ticks all the boxes – and should make the transition to an auto-enrolled pension simple and attractive."
London-based 7IM chief executive Tom Sheridan said: "At 7IM we can see that Plan4 is a high-quality auto-enrolled pension service, and we expect that it will quickly become popular. We are delighted to be acting as partners on this important launch with Paradigm Norton."
The move towards auto-enrolment began in October 2012 for businesses with more than 250 staff. Although it is not until October 2018 that minimum employer contributions to workplace pensions will be fully phased in across the UK, it is already a fixture for some, creating an opportunity for smaller companies to take the plunge early and get ahead of the competition.