International real estate advisor Savills has promoted Adam Greenhalgh to associate director in its Bristol development team.
Adam, pictured, joined Savills in Bristol in October 2017 after spending a year at Market Tech UK and four years at Cushman & Wakefield, where he focussed on retail and leisure developments.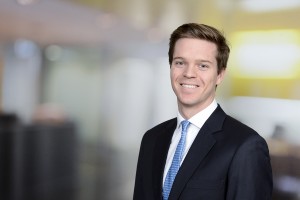 His experience spans advising the private and public sector in an agency and consultancy capacity. Since moving to Bristol, he has acted for key clients including Bristol City Council, Legal & General and Invesco.
Savills Bristol head Paddy Hales said: "I extended my warmest congratulations to Adam on his well-deserved promotion.  The promotion of our staff is integral to ensuring we provide the best service to our clients and create a thriving office environment."