The Bristol office of national accountancy firm Haines Watts has promoted Conor O'Sullivan to associate director.
Conor, pictured, has worked with the specialist accountancy practice for the past six years, having joined as a trainee following an apprenticeship with a small local firm.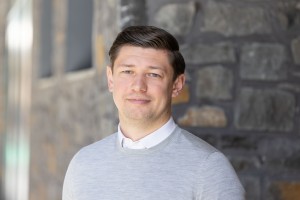 He now joins two other associate directors, alongside three full directors, in the firm's management team.
He said: "I've worked really hard to achieve this promotion so it's nice to be recognised for all my efforts.
"I'm grateful to the directors for putting their faith in me and I'm looking forward to the added responsibility of scaling up my client-facing duties.
"It's also satisfying to be part of a business which nurtures young talent and is unafraid to put people outside their comfort zone, recognising the longer-term benefits of investing time and effort in training.
"We have a strong team here and I'm keen to continue playing my part in helping it, and the services we offer our clients, to develop."
Conor remembers being tasked with solo visits to clients as a 21-year-old and says that experience, combined with his time as a talented professional footballer – before being released from service with Southampton FC aged 18 – has left him resilient and confident in taking on new challenges.
"I'd certainly say that stepping outside my comfort zone has been a crucial part of my progression," he said. "That's not something that you'll experience with many companies.
"There's a culture here that if you give young people responsibility then they will rise to the challenge.
"I like to think I embody that philosophy and I'd like to be an example to other young accountants, to show that they should set their sights high and recognise the value of ambition."
Under the leadership of managing director Matthew Bracher, staff numbers at Haines Watts Bristol have grown from 20 to 60 in the past five years, with turnover rising threefold in the same period.
The firm is forging a reputation for promoting young talent having recently established a scheme with St Brendan's College to recruit and train up to four new apprentices a year straight out of its sixth form.
Matthew said: "Conor has worked diligently for us since he joined, particularly over the past year or so during a time of transition for the company. So we are delighted to reward him with this well-deserved promotion.
"He's going to be an integral part of our client-facing work going forward as we develop our base of SME businesses in the Bristol city region. We're excited to watch his continued progression."
Haines Watts's Bristol office is one of 60-plus operated by the Top 15 firm across the UK. The firm supports more than 35,000 companies and business owners in industries spanning manufacturing, property, architecture, creative, food and drink and the third sector.