The Bristol office of UK law firm Ashfords has advised global digital health company Vamstar on its $9.5m (£8.2m) Series A funding round – the latest in a string of investment deals it has handled over the past year totalling more than $200m.
London-based Vamstar's funding will help it scale up as a leading AI-based sourcing and procurement platform for medical goods and pharmaceuticals.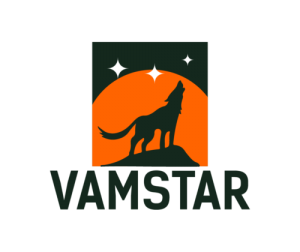 Founded in 2019, it brings together expertise in sourcing, procurement, artificial intelligence, as well as software engineering and data science, with the aim of transforming the way healthcare organisations discover and connect with suppliers.
Its new investment partners include Alpha Intelligence Capital, which led the round with participation from Dutch Founders Fund alongside existing investors btov Partners, Antler and Begin Capital.
Vamstar CEO Praful Mehta said: "Securing this investment has been a critical step in scaling the business so that we can ultimately change healthcare commerce for a new era.
"Having the right legal partner on board helped us achieve a good outcome quickly and efficiently.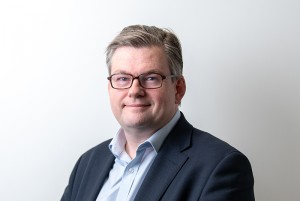 "Ashfords' experience of working on other investment rounds, their understanding of our business and familiarity with our existing investment documentation and share capital table meant we could deliver to a challenging timetable.
"Importantly, their ability to work closely with us and give us clear advice on what they considered was the best way forward, meant we were on the front foot at all times."
The Ashfords team advising Vamstar was led by corporate partner and healthcare & life sciences sector and Bristol office head Jocelyn Ormond with corporate associate Okachi Kejeh, corporate solicitor Charles Davies, commercial senior associate Brett Lambe and head of tax Angus Bauer.
Jocelyn, pictured above, said: "Ashfords continues to develop its reputation in the digital health space, building on the strong foundations provided by our venture capital practice and tech sector strengths.
"It's exciting to work with companies like Vamstar on their Series A investment rounds and beyond, supporting them as they grow."
Vamstar's investment follows the team's work on a $160m Series C investment round led by Goldman Sachs Asset Management for payment platform technology provider Form 3.
It also advised on BGF's investment in online education platform BBC Maestro and supported Iksuda Therapeutics on its $47m Series A financing round led by Korean investors Mirae Asset and Celltrion.
The team regularly works with founders and innovative companies looking to scale as well as venture capital and other investors looking to back them.
This support covers the full range of legal requirements – from securing funding via multiple rounds and protecting valuable innovations, through to structuring third party collaborations to help scale and advising on a potential sale or other exit.
Ashfords also continues to invest in its expertise in this area, recently adding ex-energy infrastructure fund GC Kim Hawkins and ex-Notion Capital GC Jon Groves to the corporate team.
The firm, which also has offices in Exeter, London, Taunton and Plymouth, was last year recognised by Experian MarketIQ as one of the South West's most active legal advisers by volume as well being in the UK top 20 – a position it has maintained this year.