A global overview of the most active law firms by deal volume has placed South West-based Ashfords among the European top 20.
The firm, which has an office in Bristol, has already claimed the title of the South West's busiest for corporate deal activity. It also ranks as the fifth most active in London and 13th in the UK as a whole.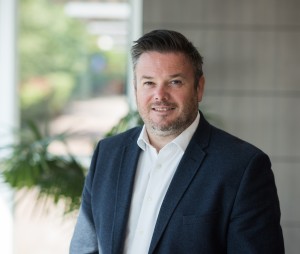 Now the prestigious International Experian MarketIQ Deals Review has placed it at number 19 in Europe. Experian MarketIQ reports are market intelligence platforms providing a comprehensive database of UK and international merger and acquisition and investment activity.
They are used extensively by accountants, corporate financiers, law firms, private equity organisations and the public sector.
Ashfords partner and head of its corporate and commercial team Andrew Betteridge, pictured, said: "Being recognised as one of Europe's most active law firms for our volume of deals is a real testament to our clients' ambitions, the team's enthusiasm and the robust nature of the firm's work. We look forward to seeing these fantastic results continue."
As well as Bristol and London, Ashfords also has offices in Exeter, Plymouth, Taunton and Tiverton.