Technology specialists from the Bristol office of national law firm Ashfords have advised on a major fintech deal that could lead to Lloyds Bank developing an innovative cloud-based payment system.
Helmed by Suzie Miles, pictured, a commercial partner in Ashfords' technology practice, the team worked with Form3, a cloud-based platform for payment processing, on a strategic partnership with Lloyds to accelerate the bank's digital transformation.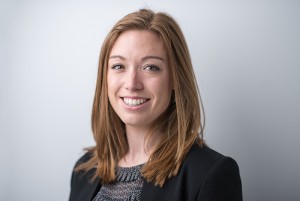 The collaboration will enable Lloyds to investigate and develop a cloud-native Payments-as-a-Service platform with the potential to significantly improve its payment processes and make them more efficient.
The partnership will also aim to simplify Lloyds' payments capabilities, creating the basis for the bank's response to the industry-wide New Payments Architecture (NPA) initiative and providing support for enhanced data and new overlay services.
Supporting this partnership, Lloyds is also acquiring a minority equity stake in London-based Form3 as part of its next investment round which is expected to complete in full next month.
Founded in 2016, Form3 is a leading payment technology fintech focusing on simplifying payments architecture capabilities in a faster and more efficient manner while providing support for NPA through its cloud-native Payments-as-a-Service for the UK and European banks and fintechs.
Suzie Miles said: "We are delighted to have supported Form3 in its successful completion of a strategic partnership with Lloyds Banking Group.
"The innovative and unique cloud-native technology offered by Form3 is ground-breaking within the financial services sector and key partnerships such as this will serve to ensure that Form3 can continue to innovate in a collaborative manner with its customers and create faster and more efficient payment capabilities, which could help to transform the payments industry.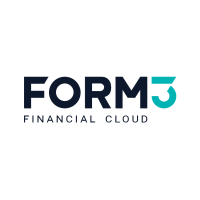 "We look forward to accompanying Form3 on its impressive and continued growth journey in the UK and beyond. It is an innovative business with an exciting future."
Lloyds Banking Group director, payments technical services Otto Benz said simplifying payments architecture while enhancing security and performance were critical to the digitisation of the group.
"The potential of the cloud in payments is enormous and is firmly at the forefront of our strategy," he said.
"We are committed to working with the most innovative technology providers, including Form3, to deliver a range of solutions that push the boundaries of what's possible while reducing risk and providing customers with an improved digital experience."
Form3 chief product officer Mike Walters added: "It is rare to find in a legal team with the combination of professionalism, technical knowledge, work ethic and temperament to work on such a complex transaction between a cloud native payment technology provider, such as Form3, and our established banking clients – particularly for such critical services – it has been a pleasure to work with Suzie and the team at Ashfords and we look forward to working with them on many more."
The Ashfords team working with Form3 also included Charlotte Holgate (data protection), Charles Pallot (employment) and Cynthia Ma (financial services regulation).
Ashfords employs around 500 people across its offices in Bristol, Exeter, London, Taunton, Tiverton and Plymouth.