The international team at Bristol-headquartered national law firm TLT has been expanded with the appointment of EU, regulatory and trade expert Ayla Skene as Of Counsel.
Ayla, pictured, joins from the Glasgow office of national firm Pinsent Masons, where she spent four-and-a-half years as a solicitor and, more recently, an associate.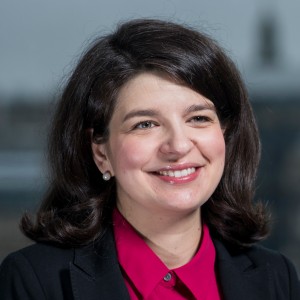 She has also spent time in Canada and has experience advising clients internationally.
At TLT, Ayla will help lead and direct the firm's full-service, UK-wide international trade team, which is witnessing increased demand from clients following the UK's decision to leave the EU.
TLT said her knowledge of the Canadian market was important as North American trade is now increasing in importance.
The international team supports private and public sector clients and trade associations with all aspects of international trade – from navigating the complexities of international trade law to expanding internationally and influencing key trade policy.
Ayla also brings expertise in subsidies, competition, public procurement and public law, with clients ranging from central government departments and local authorities to private sector multinationals in manufacturing, financial services, clean energy, telecoms, pharmaceuticals, retail and food and drink. She said: "TLT has a really strong presence in the market and a great reputation for supporting clients with their international trade opportunities. I am looking forward to working with the team to help drive this forward and contributing to the firm's growth."
TLT partner Caroline Ramsay said: "International trade is clearly high on the agenda for many of our UK and international clients following the UK's departure from the EU.
"We are investing heavily in our team to ensure that we can continue to support our clients with our full-service capability and meet this demand, with further appointments in the pipeline.
"Ayla has great qualifications, not least from her knowledge of the Canadian market. This will be invaluable as trade relations with North America are clearly high on the agenda for the UK in the coming months. I am absolutely delighted that she has joined our team."
TLT also has offices in Belfast, Edinburgh, Glasgow, London and Manchester.