Marketing strategist Nick Beevors, who has worked on campaigns for Aldi, Unilever and Domino's among others, has joined Bristol-based customer relationship marketing (CRM) specialist Armadillo as it maintains its strong growth.
Nick, pictured, who joins as senior strategist, brings more than 15 years' experience across the planning and strategy industry to Armadillo, which works with major brands including Disney, McDonalds and Carnival UK.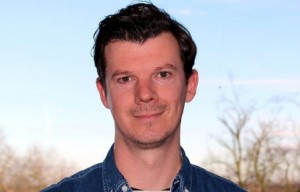 His expertise is split between integrated advertising agencies and in-house marketing departments and expertise and he has diverse experience – his campaign with Aldi won an IPA Gold award.
He has also worked for Bristol-based Jisc, the UK's technology solutions organisation for higher and further education, where he helped set up a new insight and comms planning function, and spent six years at McCann in London and Manchester.
By bringing his in-depth above-the-line knowledge to Armadillo's award-winning below the line CRM offering, he aims to help to further shape the agency's strategic capability and growth.
Working closely with Armadillo strategy and planning director Fiona Craig, he will use his extensive industry knowledge and apply in-depth creative development and a sharp data-driven focus across existing and potential clients.
He said: "For nearly two decades, I have always worked in integrated roles It's very clear that in that time, above the line (ATL) hasn't fundamentally changed from its traditional roots, whereas below the line (BTL) is moving at a pace no-one could have anticipated."
"When looking for my next job move, I knew I wanted to be in a role where I could expand my knowledge of BTL work in an agency that would relish my ATL skills and would work with me to bring both elements together.
"Armadillo couldn't be happier to support that. I look forward to working with the team and adding a new branch to its strategy offering."
Nick will work with a number of Armadillo's clients, including Carnival and P&O Cruises, as well as getting involved in new client development opportunities.
Armadillo CEO James Ray added: "Nick is not only a vastly experienced and knowledgeable individual, but he is able to offer unique insights regarding the progressions of the industry.
"We have no doubt that Nick will integrate well within the team, and we look forward to his involvement with the further development and growth of the business."
Armadillo has grown rapidly following a management buyout in 2018 and subsequent relocation to Bristol from Bath where it had operated for 25 years.