A digital engineering project jointly run by the Centre for Modelling & Simulation (CFMS), the Bristol-based specialist body aiming to transform digital engineering, and the University of Bristol has made a key appointment.
Dr James Gopsill, pictured, has joined in a five-year, co-funded role as part of the strategic partnership between the two organisations to develop new digital tools, methods and models – which are likely to be especially relevant in a post-coronavirus pandemic world.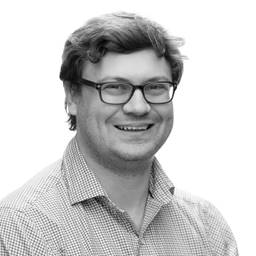 These will address challenges posed by the government's Industrial Strategy, of which digital transformation is at the heart.
Dr Gopsill, who joins as a research fellow in digital engineering, will build a team which reinforces and extends the West of England's capability in high-value design (HVD) and supports the much-awaited DETI research, innovation and skills initiative that will develop and accelerate digital engineering across multiple industry sectors.
He will work with CFMS lead technologist Guy Johns to develop innovative digital technologies including design tools for machine learning and artificial intelligence, digital twins and model-based systems engineering, among others.
Dr Gopsill has just finished a two-year UK Research and Innovation (UKRI) researcher-in-residence role at the National Composite Centre (NCC), CFMS's neighbour on the Bristol & Bath Science Park.
In his new role he will split his time between CFMS and the University of Bristol.
CFMS chief technology officer Prof Ian Risk said: "As two organisations passionate about finding solutions to the global civic challenge, especially pertinent in the wake of Covid-19, James's appointment couldn't come at a better time.
"Managing and recovering from the coronavirus crisis could be the catalyst for a long-term digitally driven partnership between academia, industry and government so we're delighted to be working with the University of Bristol and James to advance the region's digital capabilities and support its economic recovery."
Prof Ben Hicks, who is both director of strategic partnerships and head of engineering systems and design at the University of Bristol, added: "Strategic partnerships are becoming increasingly important and fundamental to the UK's R&D capability. Our partnership with CFMS provides both the 'pull' and 'push' necessary to accelerate the impact of our research and ensure that it truly meets the current and future needs of industry.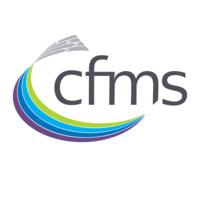 "James' appointment is both a keystone for integrating our regional activities in High Value Manufacturing and developing the region's digital engineering capability."
Dr James Gopsill said: "I get a real buzz from seeing my academic research become industry-applicable so this joint role with CFMS and University of Bristol will allow me to harness and develop my own skills in digital engineering, as well as contribute to the future success of the industry both locally and nationally. I'm also incredibly fortunate to be involved in the DETI project where I'll be helping train the next generation of data engineers and delivering next generation high value design systems."
Funding for the role has been taken from the £725m Industrial Strategy Challenge Fund (ISCF), which is being delivered by UKRI.
The ISCF provides funding and support to UK business and researchers and aims to develop new technologies, innovations and processes to improve productivity, performance and skills in the UK.
The partnership between CFMS and the University of Bristol is one of a number of strategic partnerships between the university and industry and complements other joint and co-funded projects with organisations including NCC, Airbus and Rolls Royce.
The partnership also supports major investments like DETI, which will provide another mechanism to coalesce and provide capability in the region. CFMS is a key strategic partner in the DETI programme, which is being led by the NCC.
In January the West of England Combined Authority (WECA) announced a £5m investment in DETI to match-fund £5m from industry and academic partners.
CFMS enables high-value manufacturers in the aerospace, automotive, transport, energy and construction sectors to accelerate design and manufacturing productivity and competitiveness for their products, processes and services.
A not-for-profit organisation, its aim is to advance high-value design (HVD) in the UK through its four core service lines – data science, advanced simulation, model-based engineering, and engineering computing services – and to be the go-to independent, digital test bed for the design of high-value engineering products and processes.
Its digital test beds give a far greater understanding of how a product will perform throughout its lifecycle, creating a virtual replica of systems and processes used for investigation of options and opportunities in advance of physical development.
Last summer the CFMS appointed the highly respected former Airbus UK managing director Prof Iain Gray as chairman.