Bristol-based national law firm Burges Salmon has strengthened its standing as one of the few law firms specialising in the fast-growing vertical farming sector by advising on a major investment deal.
The firm's corporate group worked with sustainability-led alternative funding manager Foresight Group on its financial support package for Harvest London, which already operates two vertical farms in the capital.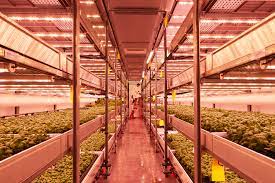 Founded in 2017, Harvest London has since grown more than 100 different crops using hydroponic vertical farming techniques, partnering with food brands such as Pizza Pilgrims and Compass Group.
The investment deal, financial details of which have not been disclosed, will enable the firm to open a third site, pictured below, helping it meet spiralling demand for controlled environment agriculture.
It will also allow it to expand its current operations into key retail markets by supplying a range of salads and herbs to customers in the capital and beyond.
Harvest London's indoor vertical farming approach means it can grow high-quality crops all year round using no chemical pesticides and significantly less fertiliser, so avoiding agricultural pollution of rivers and dramatically shortening supply chains.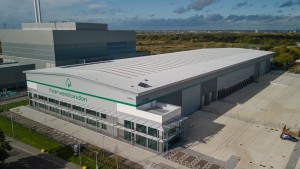 This reduces the emissions from transporting, processing, and refrigerating food while increasing the shelf life and reducing wastage.
Vertical farms are controlled environments which help to reduce negative environmental impacts while improving productivity per sq m compared to traditional agriculture, strengthening food security of the UK.
Burges Salmon has developed a specialism in the rapid-growth sector, advising Eider Vertical Farming (EVF) on its £50m investment from Canadian funder Slate Asset Management and London-based GrowUp Farms on all aspects of a major development in Sandwich, Kent.
The Burges Salmon team advising Foresight on the latest deal was led by partner Danny Lee and solicitor Nikoletta Zinonos from the firm's corporate group.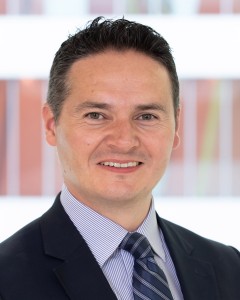 Danny, pictured, said: "Given our focus on sustainable projects and our expertise in the food and drink sector, this deal was a perfect fit for us.
"As one of the few law firms with a genuine track record in advising on the development, construction, and funding of vertical farms, we were pleased to advise the Foresight team and play our part in helping the maturation of the vertical farming sector in the UK."
Foresight Group senior investment manager Fuad Yusibov added: "Vertical farming is vital for the push towards a more sustainable future for food production and will play a pivotal role in shaping more resilient food systems capable of meeting the country's food needs.
"We know that Danny and the Burges Salmon team have particular expertise in this area, which is why we instructed them on the deal and we're delighted with the expert levels of service that they provided."
The deal with Harvest London, which will open its new state-of-the-art, 140,000 sq ft site near Croydon, South London, follows investments by Foresight in greenhouses in the UK and a land-based sustainable aquaculture farm in Norway.