A team from Bristol-based national law firm Burges Salmon has advised another investment deal for a vertical farming business as interest in the technology continues to grow.
Burges Salmon, one of the few law firms specialising in the sector, has worked with Eider Vertical Farming (EVF) on its £50m investment from Canadian funder Slate Asset Management.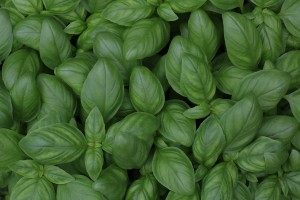 Founded in 2016, Worcestershire-based EVF develops farms growing leafy produce for the UK mass market in standard warehouses that are augmented to house vertical farms, pictured.
Vertical farming is a fast-expanding, high-efficiency renewable food production technique, with a strong pipeline of opportunities across both primary and secondary markets.
The farms are ideally placed to deliver fresh, long-lasting leafy products consistently and withstand the mounting environmental and economic pressures from inflation in transport, labour and commodity costs that have challenged the fresh produce sector.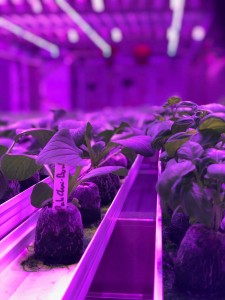 Earlier this year Burges Salmon advised on the first of a number of planned large, low-carbon indoor farms to supply salads to the UK retail and wholesale markets by London-based GrowUp Farms.
The development in Sandwich, Kent, will supply salads to the UK retail and wholesale markets.
Each GrowUp vertical farm is being designed to use 95% less water than conventional growing methods and save up to 3m lorry miles a year by replacing imports.
Slate Asset Management's investment, through its Cities and Communities Impact Infrastructure Strategy, will be used to fund the construction of EVF's first five facilities by 2024.
These will be equipped to sustainably grow produce year-round, significantly reducing wastewater, nutrient usage, and biohazard risk.
The Burges Salmon team advising on the deal was led by partner Danny Lee, alongside director Joanna Monaghan and solicitor Victoria MacAulay, all from the firm's corporate team.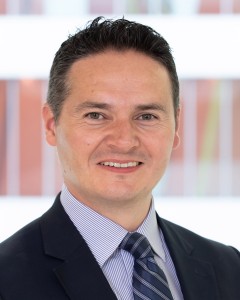 Danny Lee, pictured, said: "This deal was perfect for the firm, given our focus on sustainable projects and our expertise in the food and drink sector.
"As one of the few law firms with a genuine track record in advising on the development, construction and funding of vertical farms, we look forward to assisting EVF as it works towards transforming the impact of UK businesses."
Eider Vertical Farming chairman Mike Davies added: "We've worked closely with Danny and the rest of the team to achieve another important milestone in the Eider journey.
"The Burges Salmon team's energy and pragmatic advice has helped enormously and we look forward to working with them again."
Slate managing director and global head of infrastructure, Christian Schmid, said vertical farming aligned seamlessly with the focus of its Cities and Communities Impact Infrastructure Strategy and contributed to many of the United Nation's Sustainable Development Goals, promoting more resource-efficient food production, reducing carbon emissions in the journey from farm to fork while also providing an alternative way of growing food that protects the environment and surrounding ecosystem.
"We're very pleased to be launching into this sector with our investment in EVF, which is pioneering the commercialization and delivery of vertically farmed produce to the mass market in a sustainable and cost-efficient way," he added.