Bristol-based specialist aircraft firm AERALIS, which aims to develop the first fully British military jet since the 1970s, is to work with aircraft leasing consortium AirTanker to drive down the costs of air support services for air forces across the world.
The two have signed a Memorandum of Understanding (MoU) to evaluate what AERALIS described as opportunities for an aircraft service offering in the light fast jet defence market.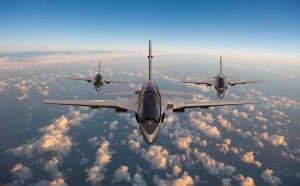 AERALIS, which opened its Filton HQ just under a year ago, has pioneered a system that enables it to develop a family of light military aircraft, pictured, in shorter timescales and at reduced cost using a fully integrated digital approach to design, development and certification.
It said the agreement with AirTanker aimed to use the AERALIS programme to achieve "significantly lower financing, acquisition and operating costs" for aircraft and would pave the way to enable a wide range of 'on-demand' operational air support services as part of the future of air force fleets
These could cover contracts in military flying training, defence operational training and combat air support roles for the modular jet aircraft being developed at Filton by AERALIS.
AirTanker's capabilities span end-to-end maintenance, military and civil flying programmes, training and major aircraft upgrades.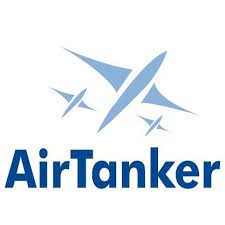 AERALIS and AirTanker, which signed a 27-year contract with the Ministry of Defence in 2008 to deliver and support 14 Multi Role Tanker Transport (MRTT) aircraft, will examine models with the capability to transform the full spectrum of fast jet pilot training and ensure customers receive the scale and quality of aircrew required to operate tomorrow's front-line combat air systems.
The MoU also covers a range of services that AirTanker, whose member companies include Airbus, Rolls-Royce and Thales, can offer, such as collaboration with overseas partners and establishing local service provision.
It follows a £9m digital engineering services contract won by AERALIS in December from the MoD to use its pioneering digital engineering support services on the next generation of fighter jets.
It has also signed an MoU with engine giant Rolls-Royce to explore initial and future options to meet the company's propulsion requirements and has partnerships with several companies building towards the ultimate delivery of the aircraft, including Thales UK, Atkins, Siemens, Martin-Baker and Hamble Aerostructures.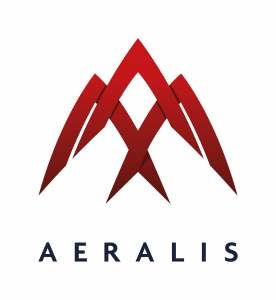 Founder and CEO Tristan Crawford had the idea for the business while working on the BAe Hawk jet trainer at defence contractor QinetiQ.
He realised that the jet trainer market was not benefitting from the approach taken by Airbus – where he has also worked – of exploiting modular design.
It has since secured £10.5m from a Middle Eastern wealth fund to fund its development programme.
As well as producing a modular aircraft in 2018 as a basic or advanced jet trainer, AERALIS has unveiled a concept aircraft, the Aeralis-X, which can be used for multiple roles including ground attack and aerial refuelling. The firm is planning for its first flight in late 2024 with the aim of taking it to market around four years later.
AirTanker CEO Phill Blundell said: "We are excited to be collaborating with the AERALIS team on this transformative programme and bring our expertise of supporting and delivering complex military operating solutions into the project at this developmental stage."
Tristan Crawford added: "AERALIS is delighted to have signed this MoU with AirTanker, marking an important step in AERALIS going to market not only with a transformational aircraft system but also with a disruptive aircraft service offering.
"In the coming years this will have the potential to transform the operating economics of defence light jet aviation, releasing sorely needed capacity and capability for military customers across a number of domains."