Fast-growing Bristol search engine optimisation (SEO) firms upUgo and GoRank are poised to enter new markets, including opening a joint office in the US, after receiving a £500,000 from an angel investor.
Both businesses, which have a combined value of £10m following the deal, are supporting clients moving to online sales and digital marketing during the coronavirus crisis by offering payment holidays and discounts. 

The finance has come from Hayden Rushton, managing director of Clevedon-based double glazing firm Britannia Windows and a serial early-stage investor.
The capital will finance expansion into new market territories, with a particular focus on the States, and software development.
The next step for both companies is to open their first overseas office in Seattle as well as recruiting for the expansion.
Luke Sartain, founder of both businesses, takes on the roles of chairman and CEO for upUgo and CEO of GoRank.
UpUgo is thought to be the UK's largest SEO firm with more than 1,000 SMEs on its books as well as recognised brands such as Hotel Chocolat, Vouchercloud and WHSmith.
GoRank is a SaaS (software as a service) partner providing the SEO software and has plans to automate SEO tasks for WordPress users, allowing brands to white label and resell these services at volume to small business owners.
Both businesses believe their growth will be accelerated by the Covid-19 crisis which, according to Google trend analysis, has already resulted in a 300% increase in SEO services.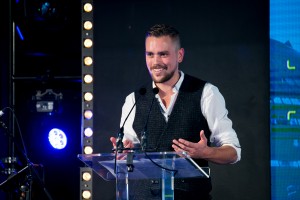 Luke, pictured right, Sartain said: "This investment marks a significant point in our growth path as we realise our plans for upUgo and GoRank with continued expansion in the UK market and entry into new territories.
"The SEO industry was already on a major upward trajectory before the pandemic broke, and now global businesses are turning to online channels for growth, expansion and security as consumers adapt their purchasing habits.
"Working with Hayden and his team brings added depth of experience and knowledge for our companies. The future for us is exciting, and one that we can help all businesses to survive and prosper."
Hayden, pictured below, who took over his family-run business, turning it into a multi-million pound venture, has been a serial investor for the past five years. He has put money into more than 30 businesses, mainly in tech and environmental tech, either directly as an angel investor or through investment networks such as Bristol Private Equity club.
With a minority stake in both upUgo and GoRank, he will work alongside Luke while also seeking to invest in other companies that need digital support now and when the pandemic is over.
He said: "As soon as I met Luke and the team as a potential client, I just knew I had to invest.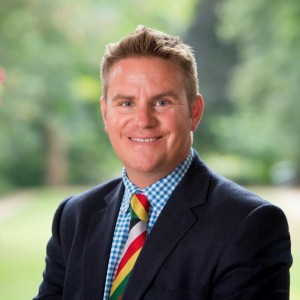 "The GoRank software they have developed is a game-changer in the world of SEO, designed to automate the top 100 Google SEO tasks at a fraction of the cost of doing it manually.
"At the same time, upUgo uses cutting-edge technology to deliver clients a better digital solution that is finely attenuated to performance rather than looking good.
"Collectively, they have the right attributes to perform consistently at the highest level which will guarantee success."
Hayden and Luke took just 18 days to complete the deal.