Bristol innovation hub Engine Shed has appointed Marty Reid as its new head, replacing Nick Sturge, who has led it since its launch six years ago.
Marty, pictured, joins from Future Space, the innovation centre on UWE's Frenchay Campus which is home to 50 science and technology businesses.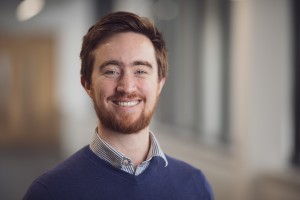 As Future Space's centre director – a role he has been in for just over a year – he has led it to full capacity, with its tenant businesses raising more than £10m in funding over the past 12 year.
Prior to joining Future Space, Marty spent more than 10 years at engineering giant Rolls-Royce in a range of roles spanning business and technology strategy, global account management and service delivery.
He worked and studied in Canada, Japan, Norway, Finland and Germany before moving to Bristol seven years ago. He is also a regular speaker on innovation and strategy.
Marty takes up the Engine Shed role in January and will also become CEO of The Science Research Foundation, a wholly owned subsidiary of the University of Bristol which runs tech business incubator SETsquared Bristol as well as Engine Shed.
University of Bristol executive director of research & enterprise Dr Jon Hunt said: "I'm delighted that Marty is joining us to lead Engine Shed at this exciting time in its development.
"He brings the blend of qualities and experience that we need to lead the next chapter of Engine Shed, which is a flagship for the University's business and civic engagement work."
The SETsquared partnership, which is also backed by the universities of Southampton, Bath, Exeter and Surrey, was earlier this month named as the world's number one university business incubator for the third consecutive time, beating off challenges from more than 1,500 incubators and accelerator programmes in 78 countries.
SETsquared Bristol is the largest tenant at Engine Shed. The building, part of Brunel's original Temple Meads railway station, has four meeting rooms, three event spaces, two co-working spaces, 18 offices and a highly popular members' lounge and café.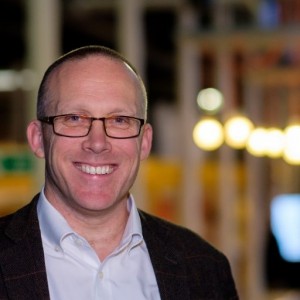 A partnership between Bristol City Council, the University of Bristol and the West of England Local Enterprise Partnership (LEP), Engine Shed also houses several tech and learning-related tenants, including information hub TechSPARK, education programmes Boomsatsuma and social enterprise Catch22.
Under the leadership of Nick Sturge, pictured, it has developed into a collaborative space for resident start-ups, scale-ups, social enterprises and members, and has pioneered experimental projects to drive long-term sustainable and inclusive growth in the local ecosystem.
Some 30,000 people visit Engine Shed for 1,200 events and meetings every year. It works with 64 partner organisations to deliver positive social and economic benefit. Nineteen growth, inclusion, and innovation projects are underway at Engine Shed now.
Plans are also progressing to open Engine Shed 2 on the nearby Temple Circus site of the long-derelict George and Railway Hotel, creating a new 43,000 sq ft office and co-working space over six floors.