South West accountancy firm Albert Goodman has called on Chancellor Jeremy Hunt to provide some much-needed certainty on research and development (R&D) tax relief for the region's tech companies in next week's Autumn Statement.
While the sector continues to play a vital role in the South West economy, with hundreds of start-ups and scale-ups making it one of the UK's top tech regions, Albert Goodman believes these firms also require ongoing support to innovate and grow.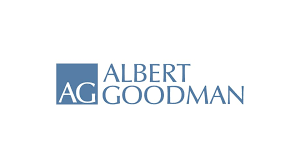 Its Bristol-based tax specialist Sam Wood, pictured, wants the Chancellor to take further steps to encourage innovation when he makes his Autumn Statement on Wednesday.
"We can all be proud of the companies in the South West that are leading the way in the tech, aerospace, life sciences and software sectors," he said.
"But I know from listening to these innovators that the changes to R&D tax incentives are starting to hamper plans for investment and growth."
He said the tax relief on R&D that is available to the start-ups and smaller businesses that regularly spin out from the region's universities is now being challenged more intensely, which was disappointing.
"The relief available for small and medium-sized businesses (SMEs) isn't as generous as it used to be and the process for accessing relief is becoming far more complicated," he added.
"Furthermore, the proposed changes to merge the small and large business R&D tax relief systems together under a universal system do not provide enough clarity about who in the R&D supply chain should be making the claim for tax relief."
Albert Goodman wants the Chancellor to take steps to either defer these proposed changes or provide some much-needed clarity to ensure businesses are better positioned to make informed decisions about their R&D strategy.
The firm, which more than doubled the size of its Bristol office earlier this year,
is also urging Mr Hunt to provide a boost to emerging businesses following warnings that they need better access to finance.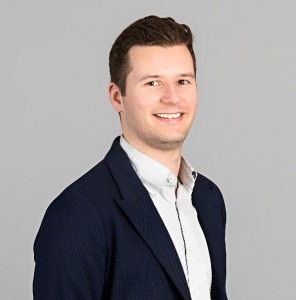 Sam Wood said that while the fall in inflation from 6.7% in September to 4.6% in October was encouraging news for South West small and medium-sized firms, the economic environment in which they operate remains challenging.
"Looking ahead, we know from conversations with our clients that SMEs require better access to finance and key research and development funds so they can continue to play a key role in the regional economy," he added.
Sam, who joined Albert Goodman as senior tax manager this summer, said he would like to see up-and-coming enterprises should have more certainty over their access to finance so they can compete on a more equal footing with larger companies.
"Access to finance is crucial to the survival of start-ups and scale ups in the South West," he added.
"While more established, larger businesses enjoy easier access to raising finance and are better placed to shoulder the burdens of macro-economic pressures, SMEs have to absorb higher costs as they can't pass them on to their customers.
"So, we hope the Chancellor will be bold. Small businesses are very much reliant on bank loans, funding or grants – all of which have obviously become more difficult to obtain.
"So the stage is set for the Chancellor to put that right and inject some encouragement to support business growth."
Albert Goodman has 300 staff and 21 partners across its offices in Bristol, Taunton, Yeovil, Weymouth and Weston-super-Mare. Its specialisms span audit & accounts and business support services to litigation support, payroll bureau and VAT services.