South West accountancy firm Albert Goodman, which recently doubled the size of its Bristol office, has secured a coveted B Corp accreditation in recognition of its pursuit of purpose as well as profit.
The £15m-plus turnover firm said its enhanced commitment to environmental and social goals had earned it the prestigious status, just the second accountancy practice in the region to do so.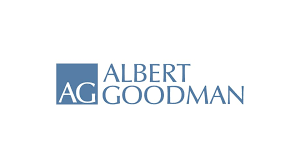 It follows a rigorous assessment of the firm's commitment to its 'triple bottom line' of people, planet and profit by B Lab UK, which administers the B Corp programme.
Albert Goodman, which has 300 staff and 21 partners across its five offices, now joins the near 7,000 businesses making up the global B Corp movement.
Albert Goodman managing partner Iain McVicar, pictured below with Albert Goodman technical and training partner Sophie Parkhouse, who led its B Corp certification process, said: "We are immensely proud to become one of the very first accountancy firms in the South West to secure B Corp status, which is not only a huge honour but also a strong endorsement of our determination to be a business which is a true force for good.
"B Corp status confirms we are doing the right thing across governance, people, community, environment and clients.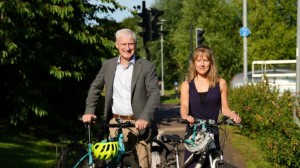 "It will also help us to grow as a company and have a positive impact on the environment as we work towards net zero."
B Lab UK executive director Chris Turner added: "We are delighted to welcome Albert Goodman to the B Corp community.
"This is a movement of companies who are committed to changing how business operates and believe it can be a powerful force for good.
"We know Albert Goodman will be a fantastic addition to the community and will continue driving the conversation forward."
To achieve the sought-after seal of approval, Albert Goodman made a comprehensive assessment of its practices, with detailed evidence and supporting data.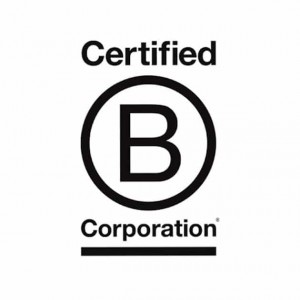 As well as forming its bid for B Corp status, this was also part of its efforts to work towards achieving net zero by 2030 and being more community focused.
Albert Goodman technical and training partner Sophie Parkhouse said the firm prided itself on being trustworthy and impactful, progressive and collaborative, and had put this to the ultimate test by targeting B Corp status.
"Assessment of our impact has been the most robust of processes to prove our credentials and while this accolade shows we are doing business correctly, we know it will also inspire our colleagues to strive for better things as we move towards net zero," she added.
"Albert Goodman is friendly, fair and forward-thinking and we are confident we will continue to grow and attract great people who share our values."
Other initiatives at the firm to enhance its environmental impact include:
Leading the Blackbrook Green Forum to make the business park in Taunton a better place to work

Working with the Somerset Wildlife Trust to encourage wildlife

Introducing a Cycle to Work Day

Recruiting, training and developing apprentices

Helping other businesses to achieve their ESG (environmental, social and governance) ambitions.
In line with these, the firm's new 3,000 sq ft Bristol office in King Street was fitted out with an environmentally conscious design in addition to state-of-the-art facilities that include ergonomically friendly workstations and employee breakout areas.
Albert Goodman, which also has offices in Taunton, Yeovil, Weymouth and Weston-super-Mare, works across a range of specialisms spanning audit & accounts and business support services to litigation support, payroll bureau and VAT services
The firm has joined a growing number of businesses in Bristol and across the South West to gain B Corp status, with around 30 in Bristol alone – making the city second only to London for take-up.
B Corps in the region include Business West, the region's largest business group which also runs Bristol Chamber of Commerce, specialist energy investment company Thrive Renewables, workplace technology provider Amba, tea brand Pukka Herbs and financial planning firm Paradigm Norton.
UK B Corps include The Guardian, innocent, Patagonia, The Body Shop and organic food pioneers Abel & Cole.