Billionaire businessman Stephen Lansdown's Guernsey-based investment group has entered the air ambulance market with an acquisition made through its Bristol Airport-based aviation services firm Centreline.
The deal for the trading name and key assets of Capital Air Ambulance, the UK's largest air ambulance provider, has added two specially equipped King Air 200 series twin-engine aircraft, ground ambulances and a significant suite of specialist medical equipment to Centreline's Bristol operations. 

It also takes the business into the highly specialised medical transport market for the first time.
Centreline's current operations at Bristol Airport include aircraft charter, maintenance and flight training with its fleet spanning Cessna Citation Jet light aircraft to the ultra-long range Dassault Falcon 8X.
Previously based at Exeter Airport, Capital Air Ambulance is the only UK supplier of a rapid response specialist air ambulance service providing ad-hoc medical repatriations to the UK from Europe and further afield with a guaranteed bed-to-bed service.
A typical operation for the firm involves flying the aircraft to a European destination equipped with mission-specific medical equipment and a team of medical specialists on-board to collect and care for patients on their journey into the hands of the UK's health services.
The firm began operating out of Bristol Airport in 1989 under its original name of Bristol Flying Centre and in 2004 opened a new private terminal to cope with growing demand.
In 2016, following a close working relationship over a number of years, it was acquired by Guernsey-based Pula Aviation, part of the Lansdown family's Pula group of businesses.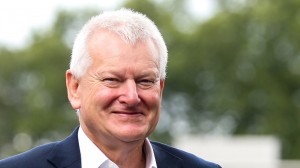 Mr Lansdown, pictured, a Guernsey resident said to be worth £1.72bn by the Sunday Times Rich List, set up Pula in 2010 after stepping down as chairman of Bristol-based finance giant Hargreaves Lansdown, which he co-founded with Peter Hargreaves in 1981.
Pula, which is owned by the Lansdown family, has interests spanning hospitality, aviation, land and lodges in southern Africa as well as the sustainability-focused private equity firm Earth Capital Holdings.
Mr Lansdown has a long relationship with Bristol City, having been chairman for many years. Pula has also owned Bristol Sport – the group that includes Bristol City FC and Bristol Bears rugby club – although there have been changes in its ownership structure in recent years.
In 2019 Pula Aviation relaunched as Pula Aviation Services Limited (PASL) following the acquisition of ASG, a maintenance and aircraft sales company.
Capital Air Ambulance offers a bed-to-bed service for medical emergencies and transfers and employs a team of medical specialists led by medical director Dr Rowan Hardy who assess, plan and deliver air and ground missions.
The team also works closely with the NHS to provide patients with an inter-UK hospital-to-hospital transfer by air or ground ambulance, to alleviate pressure on NHS ambulance services and medical teams and with organisations such as the Care Quality Commission (CQC), European Aero-Medical Institute e.V (EURAMI) and International Assistance Group (IAG).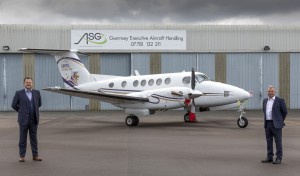 PASL CEO Steve Page said: "This acquisition provides us with a new capability and supports our growth strategy, in this case diversifying our aircraft charter operations and entering into the special mission sector of aircraft operations."
Capital Air Ambulance was founded by Malcolm and Lisa Humphries in 1991 and acquired by the privately-owned Rigby Group, which already owned British International Helicopters, in 2014.
The Rigby Group's current portfolio includes Exeter, Norwich, Bournemouth and Coventry airports as well as XLR executive jets and the Eden Hotel Collection.
Lisa Humphries will now take on the role of head of medical services to oversee Capital's commercial and customer relation activities.
Malcolm Humphries said: "This is an exciting new chapter in our history and ensures the dedicated aeromedical services and high-quality patient care Capital is associated with will continue to be available to our very established customer base."
Bristol Airport CEO Dave Lees said: "We are delighted PASL has decided to integrate the Capital Air Ambulance business with Centreline and open the base at Bristol Airport.
"This type of emergency 'bed-to-bed' medical service complements the wide range of services the airport already provides.
"Bristol Airport's portfolio of services provide customer repatriation, medical evacuation, military training, pilot training, commercial and charter flights all demonstrating the value Bristol Airport adds to the region. We look forward to working with PASL and collaborating on their future growth."
Pictured: PASL CEO Steve Page, right, accepting delivery of one of Capital's King Air 200 aircraft with Malcolm Humphries outside PASL's King Air Service Centre (ASG) in Guernsey