FinTech West, the advisory body for the region's burgeoning financial technology industry, has appointed two new members to its advisory board in a move to help mobilise more firms in the sector in the South West.
The appointments of PwC director Katharine Adlard and NatWest senior relationship manager Louis Spencer, pictured – who are both based in Bristol – will enable FinTech West to grow its influence in the corporate financial sector, providing greater guidance to existing firms and incubating new ones.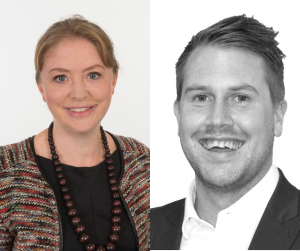 Katharine has more than 17 years' experience in the financial services sector and leads accountancy giant PwC's West and Wales financial services tax team, which works across tax, deals, audit and consulting.
While Katharine specialises in advising and auditing established, regulated financial services businesses such as insurance companies and retail banks/building societies, she is increasingly being called upon to advise new financial services start-ups.
She has been involved with FinTech West since its inception nearly four years ago and also contributed to the recent Bristol and Bath FinTech cluster strategy report from the West of England Combined Authority (WECA).
Louis, NatWest's technology, media and telecoms (TMT) lead for the West of England Commercial Banking, has more than a decade of experience in corporate and commercial banking.
He is passionate about supporting the growth of the Bristol and Bath tech ecosystem and has been a key contributor to various business reports and eco-system initiatives over the past five years including the WECA FinTech Strategy Review 2022 with Deloitte.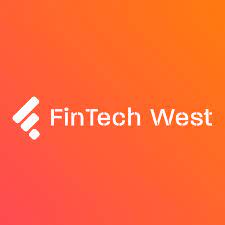 Katharine said: "I have a particular interest in FinTech and how it can disrupt and shake up the traditional financial sector offering and I have enjoyed facilitating sessions through PwC's partnership already, sharing insight into the industry and contributing to thought leadership.
"I am excited to make an impact in this sector with FinTech West and look forward to all we can achieve together."
Louis added: "I have both a personal and professional interest in FinTech, particularly the role they can play in driving greater financial knowledge and equality and supporting disadvantaged communities – I see the positive impact of NatWest's Moneysense programme we deliver into schools locally and I'm confident FinTechs will be an increasingly positive factor and driver in educating people about their finances.
"I'm looking forward to bringing my expertise from working with NatWest Entrepreneurship Accelerator and growing businesses into FinTech West to bring about an inclusive growth of all its members"
FinTech West director Stuart Harrison said having extremely experienced and knowledgeable board members like Louis and Katharine was "fantastic" for FinTech West.
"We are excited to continue the journey to help promote and provide vital support to the ever-growing FinTech community across the South West," he added.