Bristol-based experts at national accountancy group Tilney Smith & Williamson have advised on a deal that greatly expands the services of a firm specialising in site exploration, including unexploded mines.
The acquisition by Queen's Award for Enterprise winner SafeLane involved five businesses within the Raeburn Group. The move expands SafeLane's construction, site investigation service offering.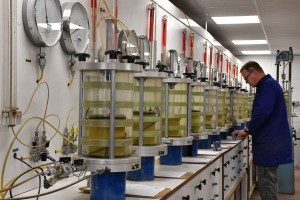 Herefordshire-based SafeLane was launched in 1989 under the name MINECLEAR, reflecting its origins in mine clearance and detonation and "explosive threat mitigation".
It has since expanded through a series of strategic mergers and acquisitions into a wider group of geotechnical investigations businesses operating across the globe.
The businesses acquired from Hamilton, Scotland-based Raeburn, pictured, will be joining its UK Land business unit, which offers a full suite of unexploded ordnance risk mitigation services, as well as water borehole, geothermal, geophysical, and engineering services.
Marcus Graham and Claire Eggels of Tilney Smith & Williamson's Bristol office provided due diligence and advisory services on the deal, with Paul Duckworth lead the tax team that delivered tax due diligence and advisory services.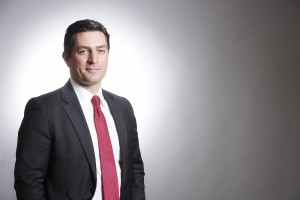 SafeLane CFO Rob Hunter said the Tilney Smith & Williamson team was "personable and professional and invaluable in reaching a successful outcome".
"Marcus, Claire and Paul drew clear conclusions from complex information, understood the key transaction dynamics and gave valuable and pragmatic advice – in addition to their insightful analysis, Tilney Smith & Williamson's less formal role as a sounding board during the transaction process was greatly appreciated by the SafeLane team," he said.
Marcus Graham, pictured, who heads Tilney Smith & Williamson's transaction services team in Bristol, added: "We are delighted to have advised SafeLane on this strategic transaction, which they completed with professionalism and enthusiasm – we look forward to working with them again in the future."
SafeLane Global CEO Adam Ainsworth: "The acquisitions mean SafeLane will now offer an even wider range of services to many different sectors of course, but fundamentally it will remain a business of people…our people are our company's greatest asset and we're delighted to be welcoming Raeburn's expert personnel into the SafeLane family."
Tilney Smith & Williamson is to re-brand as Evelyn Partners in May.