Sanderson, the long-established Bristol-headquartered recruitment group, has strengthened its operations in the UK and South East Asia further following its latest acquisition.
The takeover adds UK recruitment company Highams, along with three trading divisions acquired from the global Nakama Group – Nakama UK, Nakama Hong Kong and Nakama Singapore – to Sanderson's portfolio.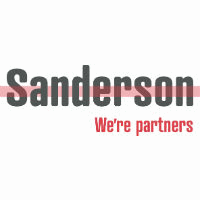 The deal, financial details of which have not been disclosed, has grown the Clifton-based group's workforce by around 15%, taking it to just over 250 people.
Two years ago Sanderson acquired Sopra Steria Recruitment, now re-named as Intelligent Resource, and a major stake in iKas Global, increasing its international footprint to Singapore, Hong Kong and Sydney. It also has 10 offices across the UK and Ireland.
Surrey-based Highams, which was launched 30 years ago, specialises in placing business and technology transformation professionals in the financial services industry. It will continue to operate under the Highams brand.
Nakama UK will be moving into the core Sanderson business, while its Hong Kong and Singapore teams will help expand Sanderson's footprint in those territories.
Sanderson was founded in 1975 by Bristol-based recruitment entrepreneurs Keith Dawe and Mike Beesley and for many years was one of the UK's fastest-growing recruitment businesses.
Having spent many years under various names, including Resource Management Group (RSG), last year it went back to operating under the Sanderson brand, bringing its recruitment, solutions, projects and executive search functions under one umbrella.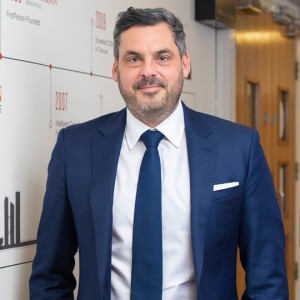 Sanderson CEO Jon Ball, pictured, who joined the business in 1996 as a trainee recruitment consultant, said: "Sanderson has a history of investing during the difficult times to ensure we thrive on the other side, which is why we have made the brave decision to expand now for a stronger future.
"The team at Highams bring a wealth of expertise in the insurance, wealth management and pensions space, which will really boost our footprint in the financial services industry.
"The Nakama teams help us to continue increase our international footprint, with an established business on the ground.
"As we help our clients to rebuild out of the crisis, helping them source the talent they need will be crucial. The addition of the Highams and Nakama teams to the group will allow us to have an even bigger impact and we look forward to building on their success."
Nakama Group CEO Rob Thesiger added: "This is a landmark moment in the history of our company and we're excited to be joining the Sanderson family.
"Being part of the group, which offers a wider range of recruitment services, will really benefit our clients.
"During a time when many firms are going through a period of transformation and change, our team is experienced, well-connected and equipped to help them find the people they need to thrive. The path ahead of us in 2021 is a positive one."