Bristol-based public relations and communications agency Speed has boosted its professional services client portfolio with two major client wins.
The agency, the largest of its type in the South West, has been appointed by regional accountancy group PKF Francis Clark, which recently opened an office in Bristol, and city-headquartered national recruitment firm Resource Solutions Group (RSG).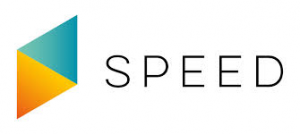 PKF Francis Clark, the South West's biggest independent firm of chartered accountants and business advisors, celebrates its centenary this year.
Speed's business and corporate team will promote the new Bristol office.
RSG has offices across the UK and Ireland and has repeatedly been named as one of the UK's fastest growing businesses.
Speed already has strong links with the recruitment sector, including a long-standing partnership with the Recruitment and Employment Confederation
Speed MD Kelly Pepworth said: "To partner with two such respected and successful professional services firms, who trust us to deliver tangible business results, is a reflection of the expertise and professionalism of our B2B team.
"As an agency headquartered in the South West and with international reach, there are clear parallels between ourselves and these two growing and exciting businesses. We share ambitious objectives to drive regional, national and international growth and I'm excited to see how our businesses develop together."
Other clients of its business and corporate team include packaging group DS Smith and Ecclesiastical Insurance.
Speed also has offices in London and Leicester. It is part of leading UK communications group themission, which employs 1,100 people across 16 agencies in the UK, Asia and US.