Bristol Old Vic and academics from the city's two universities have teamed up in a world-first research project to find out why live theatre can trigger strong emotions in an audience.
The pioneering analysis will monitor theatre goers to reveal the hidden responses their bodies have to the drama unfolding on stage.
The results will then be used to help the theatre further develop its on-screen experiences, allowing it to conjure up a similar sense of connectedness and magic to audiences at home.
Up to 140 audience members over 10 performances will be invited to take part in the study.
By wearing a simple wristband packed with state-of-the-art sensors, their heart rates and other physiological responses will be recorded as they watch the production – establishing if they all have similar responses at the same moment during the play.
The £150,000 research project – the largest of its kind ever conducted in a live theatre setting – will bring together the academics, scientists and artists to capture the mystery of the audience experience.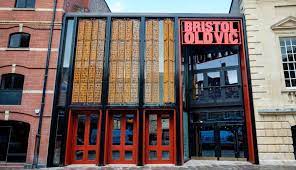 It takes its cue from the fact that becoming totally immersed in a show and moved by a performance is something many people have experienced in the theatre.
But little is known about why it happens and, in particular, why the individuals making up the audience start to behave in similar ways – right down to the synchronizing of their heartbeats.
Funded by the University of Bristol's new MyWorld creative technology innovation hub, the project will also tap into expertise from UWE Bristol as well as Bath and Bath Spa universities.
The research will centre on award-winning international touring company Complicité's new production Drive Your Plow Over the Bones of the Dead at the Bristol Old Vic.
Academic lead on the project Kate Pullinger, pictured below, who is Bath Spa professor of creative writing and digital media, said digital technologies had transformed many industries, including arts and culture sectors.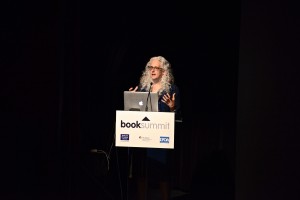 "Theatre has always used technology to create magic on stage, and this MyWorld investment will help us think about the ways audiences experience shows, both in the lovely theatre space of Bristol Old Vic, as well as at home, on screens," she added.
Iain Gilchrist, University of Bristol Professor of Neuropsychology, is also leading on the project. He has spent the past five years looking at what happens to people when they are immersed in a creative experience.
"There is something unique about all sitting together and sharing in a story – we don't really know what that is – so we're trying to unlock that collective experience when we forget about everything else that's going on in our lives and we're all in the moment together.
"Being part of one of the MyWorld research projects enables us to continue innovating. That we're able to do this with Complicité – one of the world's leading theatre companies, known for their immersive storytelling and experimental theatre-making – is hugely exciting for us."
A sample of on-screen viewers watching a limited run of preview live broadcasts of Drive Your Plow Over the Bones of the Dead from Bristol Old Vic will be monitored as part of the second stage of the research project.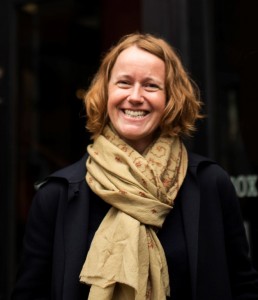 By comparing the responses from both groups, Bristol Old Vic will be able to enhance the work it produces for the screen and creating experiences for viewers that get closer to the magic an audience feels in the theatre. Ben Samuels, fellow in residence at Bristol media centre Watershed, will support Bristol Old Vic in developing its on-screen experiences.
Bristol Old Vic executive director Charlotte Geeves, pictured, said that presenting theatre shows on screen was still a relatively new and very exciting medium.
"We have spent the last few years learning how to translate our stage work to screen in order to engage audiences in a different way," she said.
"It involved a lot of experimentation to get to where we are today – generating industry-leading, high-quality filmed theatre distributed across the world.
"Storytelling has been a part of human culture for as long as we know – something happens in the brain when we tell stories and it's fascinating to begin to unlock why that has endured."
The project is part of the MyWorld Program, a unique collaboration between industry and academia aimed at transforming the West of England's creative cluster from one of the best in the UK to one of the best in the world.
Over five years, partners from across Bristol and Bath will stage pioneering research and development projects across the creative technologies sector.
These will lead to new experiences across fiction, documentary, games and live performance while also attracting inward investment and creating employment and training opportunities.
Pictured, top: Drive Your Plow Over the Bones of the Dead, featuring Kathryn Hunter as Janina surrounded by the Complicité ensemble. Photo by Camilla Adams