Bristol-headquartered national law firm TLT has advised long-standing city-based client Oscar-winning animation studio Aardman on the effective sale of the business to its workforce.
Aardman founders Peter Lord and David Sproxton, pictured below, have transferred the majority of the company's shares into an employee ownership trust which will hold them on behalf of the workforce.

The sale aims to ensure that Aardman remains independent, securing the creative legacy and culture of the company that has been built up over the past 40 years.
The transition was led by Bristol-based partner Ben Watson with support from corporate partner Alice Gardner, corporate lawyer Sarah Bratton and incentives trainee Emily Broderick.
The employee ownership trust will be run by a trustee board made up of independent appointments and representatives selected by the workforce and board. TLT managing partner David Pester has been appointed as chairman of the trustee board.
Aardman senior management team will remain in their existing roles and will form the company's executive board.  David Sproxton will continue as managing director for now and Peter Lord will continue as creative director with a focus on the company's feature film output, including Shaun the Sheep Movie: Farmageddon, due for release in Autumn next year, and Chicken Run 2, currently in development. 
Ben Watson, who leads TLT's team on employee ownership, said: "As a firm, we have been involved with Aardman for many years and are delighted to have been able to support them in the move to employee ownership.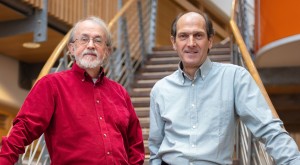 "The employee ownership model not only helps to ensure independence for the business, it also shares the rewards with the people who contribute to its success. With Aardman's co-founders looking to the future, giving control of the business to its highly creative and long-standing workforce was clearly a very suitable and positive way to move forwards." 
David Sproxton added: "The journey to employee ownership at Aardman started several years ago, prompted by a talk that described a different way of 'exiting a business', an alternative to the normal trade sale or management buyout (MBO). 
"Our own lawyers TLT were also taking a real interest in the subject and this gave me confidence that employee ownership could be a viable option for Aardman; knowing that I had close to hand knowledge and expertise in the subject would be invaluable.
"Aardman has been a client of TLT for something like 35 years, so they know us well and wouldn't want to let us down. With Ben's steady hand on the tiller to handle the legal work, asking the hard questions and giving very sound advice, the transition to employee ownership has been a much less rocky ride than we were expecting. 
"The transition itself, with a multitude of documents to explain and sign, went smoothly.  It has been a real pleasure working with Ben and his team at TLT, and I hope the experience of enabling Aardman to become employee owned attracts more companies to TLT who may wish to tread the same path."
Aardman was founded by Peter Lord and David Sproxton in 1972, growing to become a multi award-winning global entertainment studio encompassing film, TV, video games, attractions, commercial advertising, interactive content and rights and brand development. The studio has won four Oscars and 14 BAFTAs across its short and feature films.