Bristol kids' ride-on suitcase brand Trunki has teamed up with the city's best-known animators Aardman to launch a TV commercial for its new range of waterproof children's backpacks.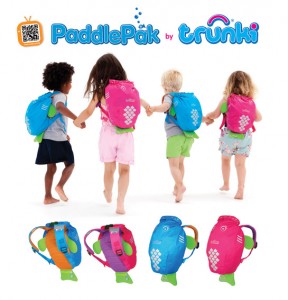 The advert for the PaddlePak range launched across a host of children's TV channels today.
The 30-second ad will establish the PaddlePak characters as strongly as their Trunki counterparts, while the illustration style used for the advert will be used for future Trunki marketing activity including online games, apps and events.
Trunki founder and managing director Rob Law said: "Working with Aardman has been every bit as enjoyable as you'd expect. Taking the plunge into children's TV is always daunting, but when you're working with some of the UK's most talented animators, it definitely helps to put you at ease.
"We wanted to create something that would stand out to adults, whilst still appeal to our younger viewers, and drawing them into our underwater world."