Global accountancy group EY has grown its staffing levels in the South West by 9% this year through strategic senior hires and investment in graduates and apprentices.
Despite a challenging economic backdrop, EY continued to expand its headcount across the UK, hiring more than 3,000 people over the past financial year – with 30% based outside of London.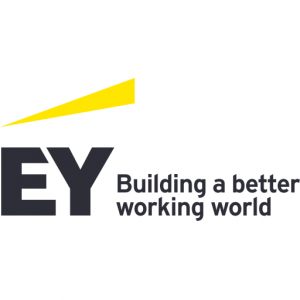 In addition, more than 1,000 graduates and apprentices joined EY in September this year – 45% of them based outside of the capital.
As well as increasing staff numbers by 9% in its Bristol office, EY also invested in its people and teams.
The firm made three senior appointments – Lucy Winterborne, who will lead growth in the turnaround and restructuring team across the South West & Wales, Matt Eves, who has become a member of the strategy & transactions team to lead on mergers and acquisitions, and Adina Watts, who joined as an associate director to support business development.
The Bristol office also recruited 41 new graduates and apprentices in September, as part of EY's ongoing investment in the region and a commitment to building a pipeline of talent, despite the ongoing Covid-19 pandemic.
EY Bristol office managing partner Andrew Perkins, pictured, said: "I'm incredibly proud of the team in the South West and the way they have adapted to the challenges of Covid-19, to support our clients and people through challenging times.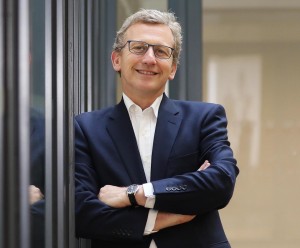 "In addition to making several strategic hires to focus on expanding our support to clients across the region's business community, our recruitment of graduates and apprentices is testament to our commitment to investing in the next generation at EY."
EY has reported 5% growth in UK revenue over the first nine months of its financial year – a period which pre-dated the coronavirus pandemic.
UK fee income grew to £2.6bn in the financial year to July 3, increasing from £2.5bn the previous year. Revenues in strategy and transactions grew 9.4%, tax (8.1%) and assurance (7.8%). Growth in EY's UK consulting practice declined on previous years by 4.7%.
EY UK chair Hywel Ball said: "At a time of intense disruption, our focus has been, and will continue to be, on doing the right thing for our people, our clients and our business. We have grown significantly while continuing to invest across the regions, progress our ambitions on social mobility and diversity, and support the well-being of our people during what has been a difficult time for many.
"The first nine months saw a strong period of trading. Covid-19 dramatically changed the business environment during the last quarter of our financial year but we continue to take prudent steps to ensure we are well positioned for the future. We have, however, not used the government's furlough scheme or lending facilities.
"I'm really proud that EY has been able to play its part during the pandemic, whether that's helping pharmaceutical companies to ensure the effectiveness of their supply chains, the various central, devolved and local governments to manage their unprecedented level of support for people and businesses or the NHS to build new hospitals and deliver the best possible coordinated response."