Ultraleap, the Bristol-based firm leading the world in touchless technology and hand tracking, is set for more growth after completing a further investment round worth £60m.

The deal will enable Ultraleap to further develop and commercialise its revolutionary technologies for existing and next-generation computing platforms.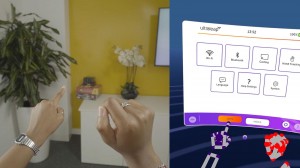 Ultraleap's technology uses ultrasound to create tactile sensations in mid-air. Sound waves from a collection of small ultrasonic speakers are focused onto the user's hands, causing the skin to vibrate and elicit the sensation of touch.

It is increasingly being adopted in augmented reality (AR) and virtual reality (VR) products – the so-called metaverse – as well as digital signage, kiosks, automotive, industrial automation, consumer electronics and entertainment – all major growth markets.

A spin-out from the University of Bristol, it now employs a team of more than 150 people across Europe, North America and Asia.
Its latest investment round is its fourth major fundraising and has brought in significant new investors to the business, including Chinese tech conglomerate Tencent, British Patient Capital – a subsidiary of British Business Bank – through its Future Fund: Breakthrough programme and Hong Kong-incorporated CMB International.
Also investing are existing shareholders Mayfair Equity Partners and IP Group.

Ultraleap CEO Tom Carter, pictured, invented Ultraleap's haptic technology during his studies at the University of Bristol and subsequently commercialised the product.
He said the pandemic had accelerated the rise of the term metaverse – combining multiple forms of technology, including virtual reality, augmented reality and video – as more people now understood the power of enhancing the physical world with digital elements.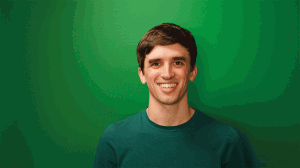 "The metaverse concept is not new to Ultraleap. It has always been our mission to remove boundaries between physical and digital worlds," he said.

"For Ultraleap, this new era is not constrained to VR headsets. Like the internet, it is a reality we will interact with in all parts of life – at home, in the office, in cars, or out in public.

"Our aim with this Series D raise is to accelerate the transition to the primary interface – your hands – because there are no physical controllers, buttons or touchscreens in anyone's vision of the metaverse."

Ultraleap's recent announcement of its fifth-generation hand tracking platform, known as Gemini, means for the first time its world-leading hand-tracking software is now available across multiple platforms, camera systems and third-party hardware.

The new investment will enable it to continue to bring Gemini to different operating systems while increasing investment in tooling to enable developers to build more applications.

Ultraleap will also continue to invest in research and development to drive its machine learning-based hand-tracking even further ahead.

It said the pandemic had given the world a new understanding of how pathogens can transfer and so catalysed the demand for touchless self-service solutions.

Companies such as PepsiCo and Lego are already using Ultraleap's technology to avoid the risk of Covid-19 on touchscreens and other areas, so encouraging people to return to public settings.

The new funding round will allow Ultraleap to ramp up deliver of its world-class OOH (out-of-home) products to its customers, such as its award-winning TouchFree application.