A new programme to help Bristol's small businesses improve their digital presence has been launched by the West of England Combined Authority (WECA) as it expands its Growth Hub to help firms bounce back from the impact of the Covid-19 pandemic.
The Trading Better Online programme has been developed in partnership with regional tech sector information hub TechSPARK and is designed to help small firms get online, enhance their online presence or market their existing online offering by adopting new technology or new digital practices.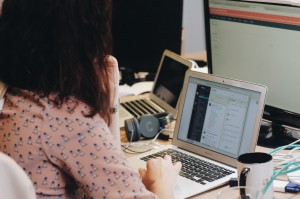 Businesses will be matched to a consultant and receive up to four days of fully funded hands-on support to develop and enhance their web presence. The support is bespoke to each company's requirements, giving them access to the tailored expertise they need to boost their business.
West of England Mayor Tim Bowles said: "I'm backing the West of England's businesses to help trade their way out of the coronavirus outbreak. That's why I'm expanding the role of the West of England Growth Hub to help firms to recover and adapt to new ways doing business.
"This scheme is completely free and helps businesses strengthen their online presence, protects jobs, encourages growth and boosts their resilience. I hope that as many businesses as possible take advantage and get in touch with the Growth Hub to find out more."
TechSPARK director Abby Frear added: "The West of England's tech and digital community is one of the most innovative, supportive and collaborative in the UK – we're looking forward to connecting that wealth of expertise to businesses who need support to adapt and thrive in a post-coronavirus economy."
Among businesses looking to join the scheme is Staple Hill-based Nextgen Electrical Contractors. Director John Henderson said: "As a commercial electrical contractor, we've always relied on word of mouth. Unfortunately, like many other businesses Covid-19 has had a huge impact on us.
"Being part of this new scheme would really help us to adapt. Trading Better Online could help us move towards strengthening our online presence and building a more resilient business for the future."
The programme can help businesses:
Develop an online presence, for example creating a new website or social media presence

Increase engagement with customers online, such as developing their digital marketing strategy or adopting a new customer relationship management (CRM) system

Start selling products online, for example setting up an ecommerce platform.
To be eligible businesses, businesses must be based in the West of England (Bristol, South Gloucestershire, North Somerset and Bath & North East Somerset), and be a small or medium-sized enterprise (SME) with between 50 and 250 employees.
Interested businesses should contact the West of England Growth Hub for further information via www.wearegrowth.co.uk
or wearegrowth@westofengland-ca.gov.uk
Trading Better Online is part of WECA's targeted business support programme to help kick-start the regional economy following the coronavirus outbreak.