Bristol-based specialist creative education provider boomsatsuma is to double its capacity and create more than 20 jobs this year after receiving a £500,000 capital investment from Bristol & Bath Regional Capital.
Boomsatsuma has been connecting students to the creative industries with its digital education programmes since 2008.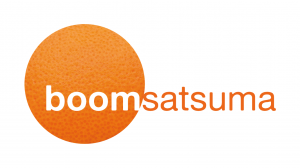 It trains has more than 400 students a year on its Key Stage 5 (post-16 college) courses which lead to undergraduate level degrees.
It now has ambitious plans to reach twice as many students and significantly increase its higher education programme.
The investment from Bristol & Bath Regional Capital, the West of England's first home-grown impact investor focused on unlocking funding and support for purposeful businesses, charities and social enterprises, will help boomsatsuma build on its mission to provide pathways for young people, particularly those from Bristol's marginalised communities, into the region's creative and digital workforce.
Boomsatsuma creative director Mark Curtis said: "We are passionate about Bristol, its richly diverse communities, and its world-leading creative and digital industries.
"We believe that every young person should have the same opportunity to access an education that delivers on that young person's aspiration, regardless of their economic or cultural background. 

"This investment takes the brakes off our plans that were slowed by the past three years of access restrictions from Covid and means that we can reach twice as many young people from across the city and this investment means we can confidently begin recruiting for over 20 jobs this year alone."
Bristol & Bath Regional Capital's placemaking approach to investment means that investment is channelled into the region's social economy, bringing social, economic and environmental benefits, which it believes creates a healthier and more resilient local economy and helps to tackle local issues.
Bristol & Bath Regional Capital business development manager Ryan Munn said: "Boomsatsuma plays an important role locally helping young people get the experience and training they need to flourish in a career in our creative and digital industries.
"It will be great to see the impact that our investment will bring, enabling boomsatsuma to create new jobs, significantly expand its programmes and increase its reach for young people in marginalised communities."
Pictured: Boomsatsuma creative media teacher Lyndsey Davis and creative director Mark Curtis with BBRC business development manager Ryan Munn in its Leadworks course centre